10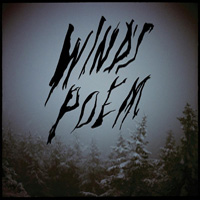 Mount Eerie- Wind's Poem
Hailed as Mount Eerie's "black metal album," Wind's Poem certainly borrows a lot from that genre, but the roaring guitars and blasting drums serve more as a fresh backdrop for Phil Elverum's introspective lyrics and unassuming vocals. And while the metal stuff is terrific, it's the quieter, darker songs that really catch my ear- album standout "Between Two Mysteries" is one of my favorite things Elverum's ever done, and the record as a whole is a testament to the versatility and skill of this gifted songwriter.
9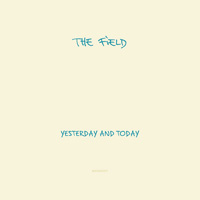 The Field- Yesterday and Today
As much as I adored From Here We Go Sublime, I worried that its signature gauzy, chopped-up meta-trance sound was a stylistic dead end. What more could Axel Willner do with this sound? Was he doomed to endlessly repeat the formula that worked so well on his first album? The answer, thankfully, is no. Yesterday and Today is an album about transition, where the chopped and diced melodic snippets and house beats of his first record approach and then seamlessly intermingle with live instrumentation and propulsive muscle. The first track on the record could have come straight from Sublime, and the last track could be equally at home on a DFA compilation or a !!! B-side. It's a fascinating evolution, and I can't wait to see where The Field goes next.
8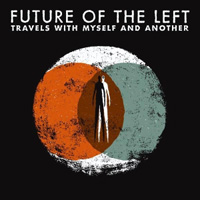 The Future of the Left- Travels With Myself and Another
The Future Of The Left's second album brings even more of the bile, rage, and wit that singer Andy Falkous has become known for, and pairs it with punishing rock riffs to immediate, balls-kicking effect. The only band capable of making me crack up and rock out in equal measure.
7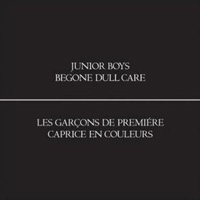 Junior Boys- Begone Dull Care
Junior Boys have found their formula, and Begone Dull Care does little to alter it- there's a little more bass oomph behind some tracks (particularly "work") but that's about the only sonic difference. What they're really focusing on is refining and improving the songs themselves- Begone Dull Care has more standout tracks and melodies than any other Junior Boys record, and it's this album that I consistently go back to when I'm in the mood for their particular brand of delicate, noirish synth-pop.
6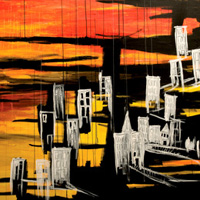 Do Make Say Think- Other Truths
Do Make Say Think is another band that has largely stuck to a winning formula with their newest record- maybe there's more emphasis on guitars this time around, but it's still pretty much the same swelling, pastoral post-rock the band has been doing for years. Contrary to what the trendmongers on music review sites would have you think, sometimes more of the same can be a good thing. The melodies and song structures on Other Truths are stellar, the climaxes and denouements stirring, and the album as a whole DMST's most compelling and engaging release yet. My only complaint is that there isn't more of it.
5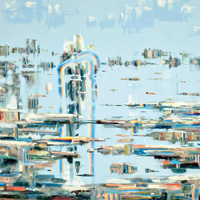 Memory Tapes- Seek Magic
Neutral Milk Hotel meets Junior Boys? Sounds great to me! Seriously catchy pop songs dressed up in electronic suits, full of unexpected twists and turns and melodies that burn their way into your head until you find yourself humming them days later. What a fantastic record.
4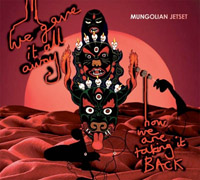 Mungolian Jetset- We Gave It All Away...Now We Are Taking It Back
Weird, weird double album. The first disc is batshit crazy space-disco (imagine Lindstrom, Junior/Senior, and Parliament cutting a record together). It ends with a falsetto shriek so goofy it would make the Bee Gees blush and then segues into the second disc, which starts out with chilled out yacht-rock techno, morphs into bizarre Noze-esque (IS it actually Noze? I don't know) accordion 2-step, and peaks with two absolutely wonderful, ridiculous disco tracks. Completely left-field, has to be heard to be believed.
3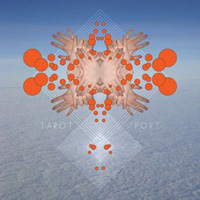 Fuck Buttons- Tarot Sport
This album didn't leave my playlist, or my head, for two weeks after I got it. To this day I will find myself randomly humming patches of its melodies as I draw, or walk down the street, or take a shower. Transcendental propulsive electro motorik techno that leaves me with a goofy grin on my face and a sore neck from rocking out every time I listen to it. "Flight of the Feathered Serpent" is one of the best songs I've heard this decade. Phenomenal.
2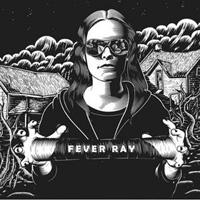 Fever Ray- Fever Ray
When I learned that Karin Dreijer Andersson from The Knife was making a solo record, I wondered what it would sound like. How much of her other band's sound was her, and how much of it was her counterpart's? Based on Fever Ray, the creepy pitch-shifted vocals, grim storytelling, and frigid gothic atmosphere are all Karin's. The lyrics are more personal, but still cryptic. The tempos are slower, the percussion less overtly dance-oriented, but the songs, my GOD the songs! This is the only album I've heard all year that transplanted me to another place when I first heard it. It's still utterly unique, more a piece of art than a suite of songs, and it's one of the best things to come out in 2009.
1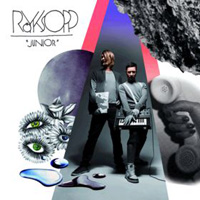 Royksopp- Junior
Pure, unadulterated pop delight. Goofy riffs, gorgeous vocals from some of the best singers working in music today, each and every song a perfect, shiny little Jelly Belly full of auditory heroin. I like this album so much, and I've internalized it so thoroughly, that it's actually difficult to write about. Basically what I am trying to say is that it's the best record I've heard all year. Fuck Lady Gaga, this is what pop music should sound like.
Honorable Mentions:
Dan Deacon- Bromst
Krallice- Dimensional Bleedthrough
Gui Boratto- Take My Breath Away
Vitalic- Flash Mob
Martyn- Great Lengths
Black Meteoric Star- Black Meteoric Star
Moderat- Moderat