10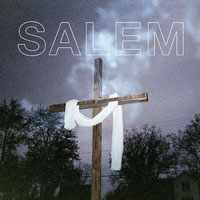 Salem- King Night
Salem are probably more infamous for being drug-addled antisocial dickheads than for their music, at this point. But despite their sketchy personalities, lackadaisical live show, blatant appropriation of other genres of music, and creepy as hell subject matter, they've managed to craft a record that sounds like nothing that came before it. 80's goth with trance synths, shoegazer fuzz, dirty south rap and rhythms, and an overall dense of drugged-out, broken-down melancholy.
9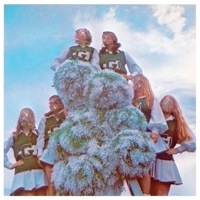 Sleigh Bells- Treats
The first three times I listened to this album, I thought it was one of the worst things I had ever heard. But slowly, insidiously, the crunk-punk hooks and cutesy vocals grew on me, hollowed out a place inside my brain, and now they won't leave no matter how much I might want them to (I don't, really). I have no idea how they'd follow up such a novel (in both the sense of "new" and "novelty") album, but Treats is so damn catchy I don't particularly care.
8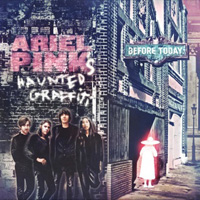 Ariel Pink- Before Today
I'll admit it- I thought Ariel Pink was total bullshit before this record. But here, backed for the first time by an actual band, and recording in an actual recording studio, he finally comes into his own. Songs that would have sounded creepy or half-assed or both on his earlier lo-fi records sound fleshed out, lush, and impressively crafted.
7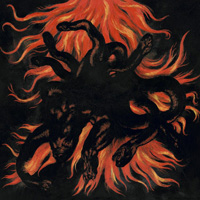 Deathspell Omega- Paracletus
It feels really weird to use the words "melodic" and "Deathspell Omega" in the same sentence, and to be fair, Paracletus is about as melodic as a combination train crash and ritual beheading. But the scary part is that it's by far their most accessible album to date. All the elements of their sound remain- the demonic vocals, absolutely unhinged drumming, panic-attack guitar lines, and above all their impeccable sense of arrangement. Unlike their last album, though, the melodies aren't buried beneath the oppressive blackness- they ride on top, the terrifying dragon heads rising out of a mass of smoke and flame (to use a metaphor about as overwrought as the band's music). This is maybe the smartest extreme metal band in the world, and they've created the best metal album I've heard in 2010.
6
Fang Island- Fang Island
Jesus CHRIST. Just when I think guitar-based indie rock is breathing its last, some new group of kids comes along and forces new life into the genre. Fang Island describe their music as "everyone high fiving everyone else." Coming from any other band, that would be trite, winking hipster bullshit, but Fang Island pull it off. This record is pure joy and exultation from start to finish, from the windmilling guitar lines to the almost liturgical vocals. Absolutely the most fun you can have with a single album this year.
5
Matthew Dear- Black City
Matthew Dear doesn't really know how to sing, and I hope he never learns how. He's also seemingly incapable of writing a normal pop song, and I'm incredibly thankful for that as well. Black City is an intensely idiosyncratic synth-pop album, full of clattering rhythms, snaky basslines, and Dear's bizarre self-harmonizing. Album standout "You Put a Smell on Me" is the filthiest song since Nine Inch Nails' "Closer." The album as a whole is an utterly unique take on electronic pop music, and a total must-listen.
4
Broken Social Scene- Forgiveness Rock Record
Broken Social Scene may never top the sheer glory of their masterpiece You Forgot It In People, but Forgiveness Rock Record shows a band that is maturing into one of the best ensembles in music today, capable of stitching together diverse musical threads- 90s indie rock, 2000s post-rock, synth pop, acoustic hippie jams, U2 (?!)- into a cohesive whole. There are no radical new shifts on this record, but the new more electronic-tinged album standouts "All to All" and "Sentimental Xs" reveal an exciting new area for this supergroup to explore in the future.
3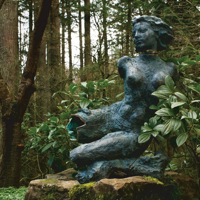 Menomena- Mines
This is the best album Menomena has ever made. Basically, just listen to "Dirty Cartoons," "Sleeping Beauty," and "Tithe" and if those songs don't convince you of how much this record rules...well jeez, why are you even reading this list?
2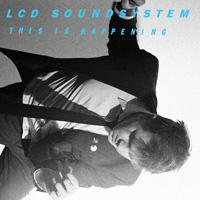 LCD Soundsystem- This Is Happening
30-something music dorks like me love James Murphy because he's everything we'd like to think of ourselves as capable of being- wry, witty, and self-aware, posessed of a wisdom both musical and general that Those Damn Kids don't posess, with impeccable taste and an uncanny ability to funnel that taste into his own work without being derivative. And while This Is Happening doesn't have any towering masterpieces like Sound of Silver's "Someone Great" or "All My Friends," it does have Murphy singing like he's never sung before- motherfucker went from a dude with a smirk and a yelp to a bone-fide Rock Singer, and it's tremendously exciting to hear him stretch his newfound voice. This is apparently LCD Soundsystem's swan-song, and it's a fitting send-off to the band. I just hope that whatever Murphy does after this, he keeps singing and writing.
1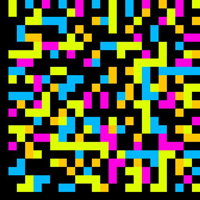 GRUM- Heartbeats
AAAAAAAAADFJLGHA;DLFGHFDUHGALDFSK;UDFHASK;DHBVASYRGHK;V HOLY FUCKING SHIT THIS GODDAMN ALBUM YOU GUYS. GOD *DAMN*. AAAAAAAAAAAAAAAAAAAAAAAAAAAAAAAAAAAA
(okay okay okay, it's dance music not dissimilar to Daft Punk or Justice, but with a huge boner for 80's pop and the biggest hooks over a house beat I've ever heard on a record not named Discovery or Homework. Seriously, this fucking thing is so good. The music videos are cute too. Best album of 2010, hands down.)
Honorable Mentions:
The Books- The Way out
The Besnard Lakes- Are the Roaring Night
Caribou- Swim
Luke Abbott- Holkham Drones