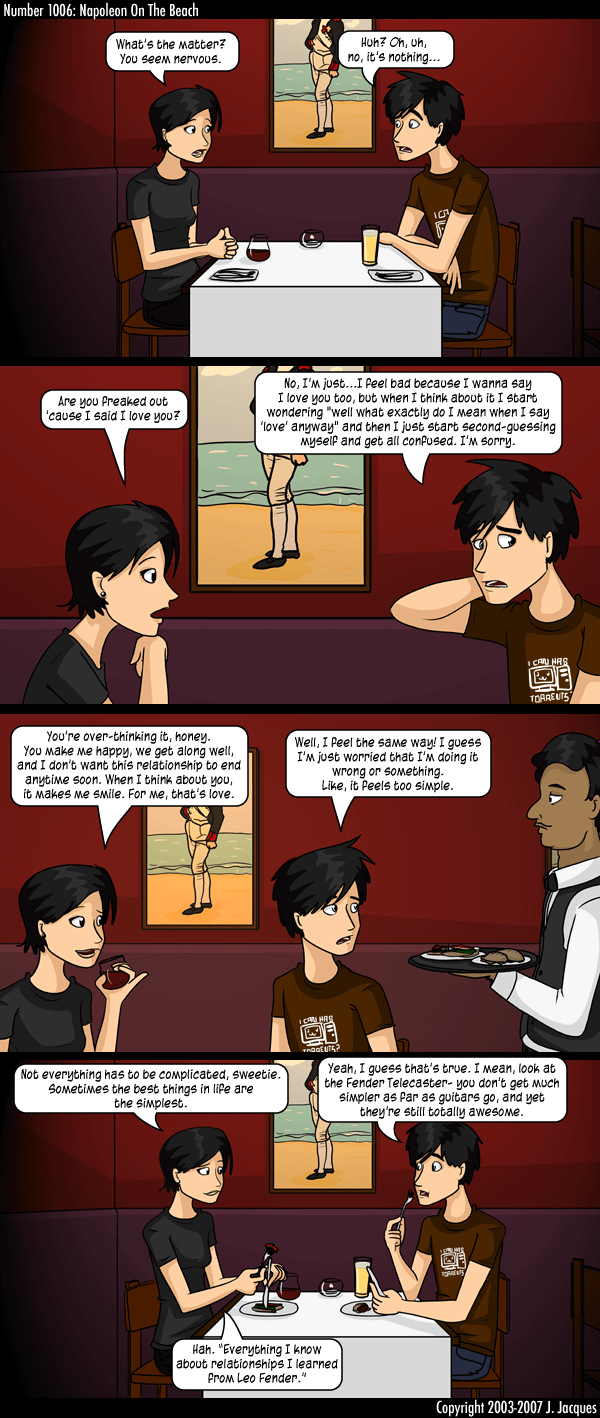 So QuestionableCompensating on Saturday went super super well! Thanks a ton to everyone who came out to say hi and stuff. We all had such a good time we might do it again next year.

So it is November now, which means the holiday season is nigh! Just like last year, if you want to order merchandise for guaranteed delivery by Christmas, you must order before December 1st. It's just Cristi and I handling all of our shipping and we need that extra time to make sure everyone who orders this month gets their stuff in a timely fashion.

Anyway, enjoy the comic. Two new shirt designs and possibly some other surprises will be appearing in the store sometime this week, so keep your eyes peeled. See you tomorrow!