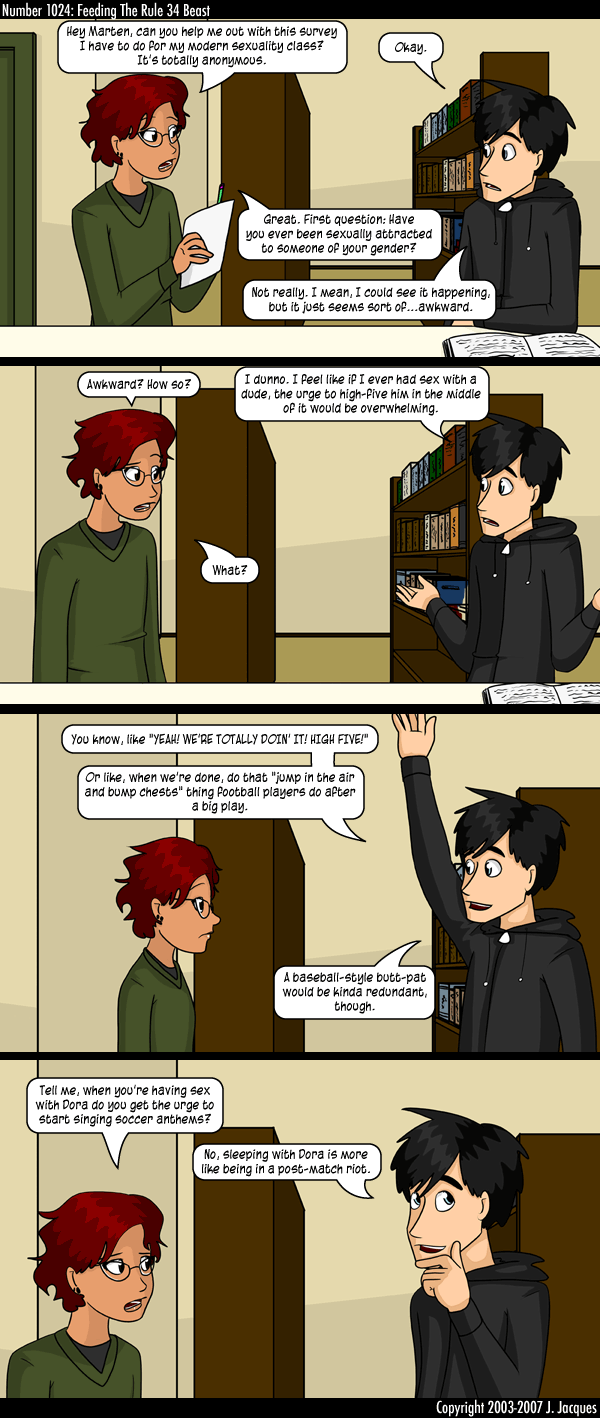 I am pretty sure this is considered a faux-pas no matter who you're sleeping with.

Don't forget that THIS FRIDAY is the last day to order QC merch and get it by Christmas!

In other news, today I saw a pickup truck whose license plate read "BRBLOL." Awesome.

See you tomorrow.