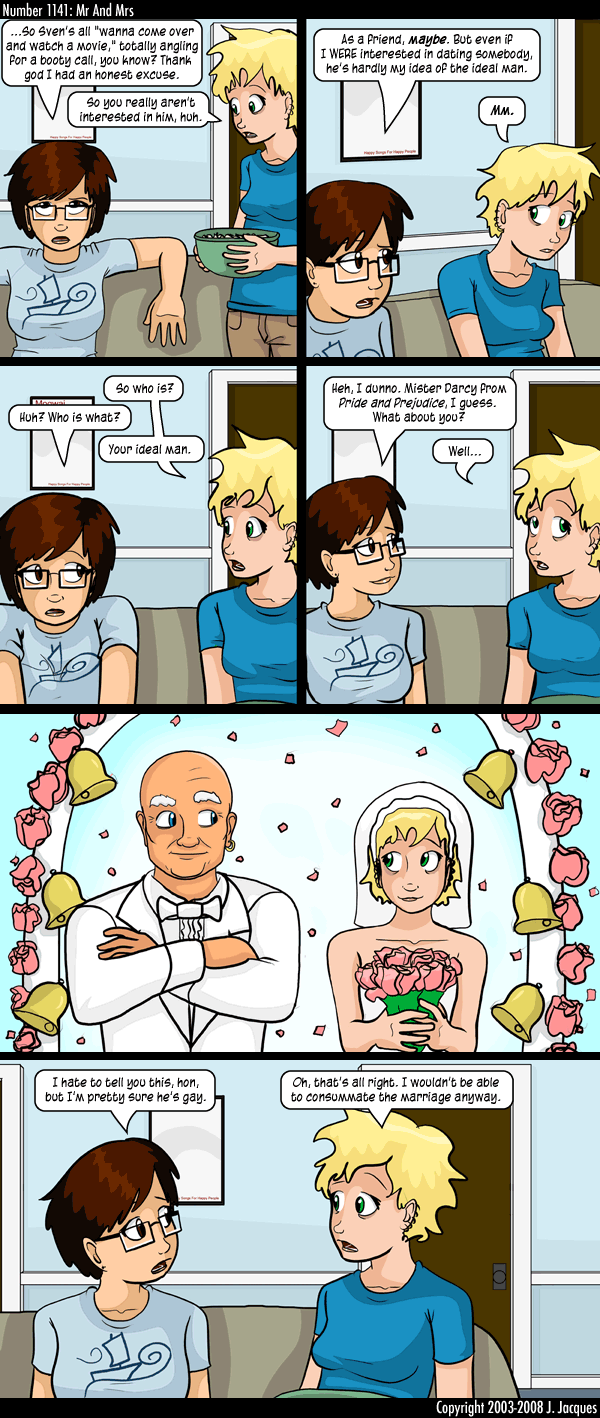 Man drawing a comic with a fucked up stylus is very little fun at all. Hopefully it looks okay. I should have a new stylus in a couple days. Go go Wacom.

It is good to be back in good ol Massachusetts. Seattle was unbelievably kind to us, we will certainly return next year. Now we're catching up on a couple weeks of shirt orders- thanks for your patience re: that, by the way.

I have around 25 of the limited edition prints left, I am trying to decide what to do with them. "Put 'em up on the site" is certainly an option, so keep your eyes peeled.

Anyway time for me to go get some rest. Enjoy the comic and I will see you tomorrow.