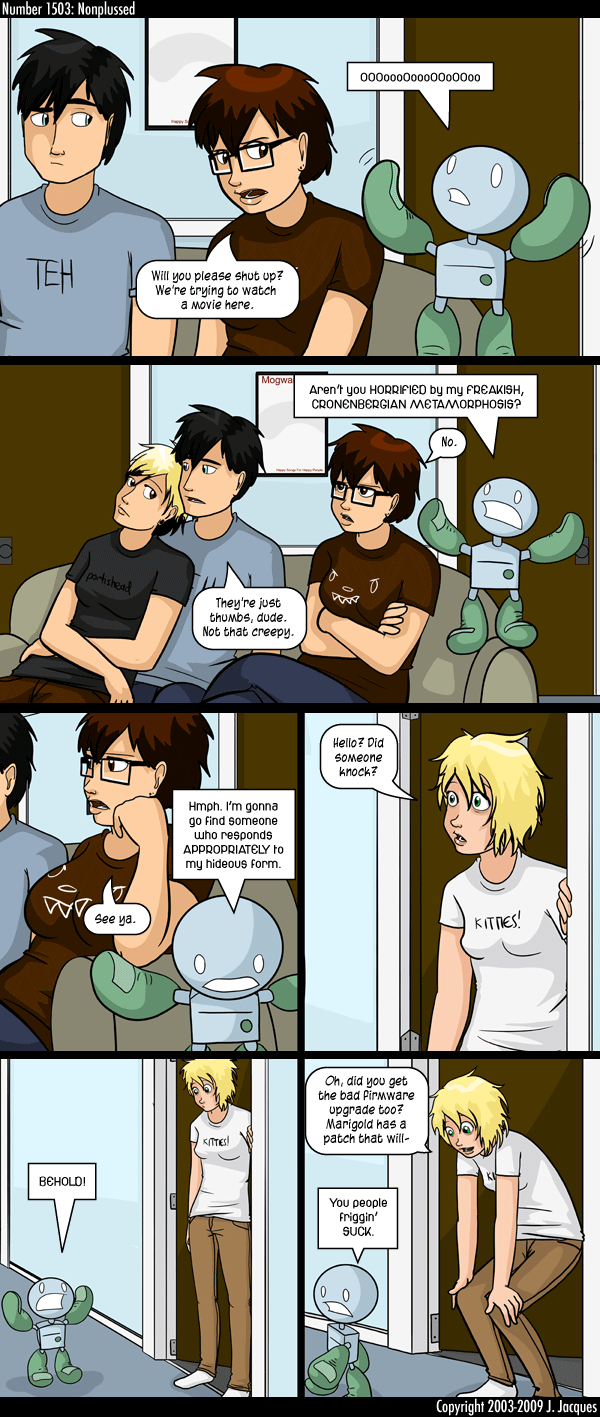 Pretty pleased I got to use the phrase "freakish, Cronenbergian metamorphosis" in a comic.

Also I think the art is coming along! Must keep pushing, must try harder.

Two album recommendations for you: the new Memory Tapes record Seek Magic is utterly delightful, like a bouncier, less tranquilized Junior boys. And the forthcoming Do Make Say Think album The Other Truths may just be the best post-rock I have heard all year. Grab it when it comes out!

See you tomorrow.