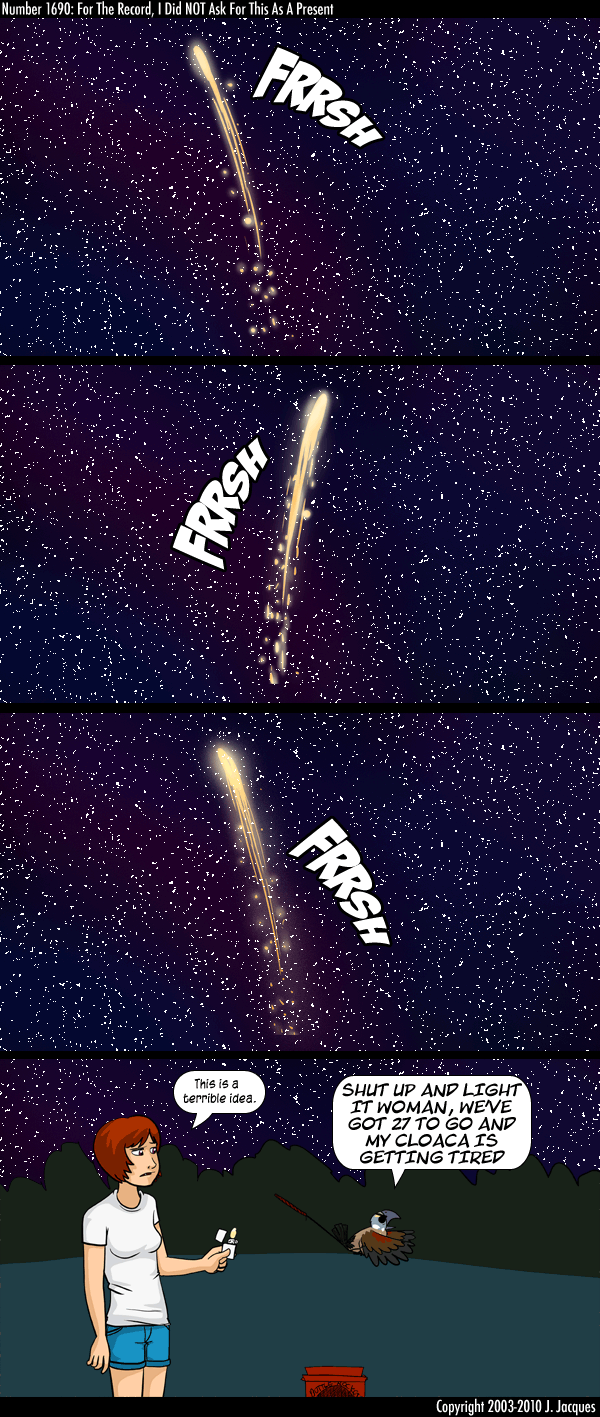 ...But leave it to Yelling Bird to take the initiative.

Holy crap you guys, I am 30 years old now! I started this comic when I was barely TWENTY-THREE. That is CRAZY. Thank you so much for supporting and sticking with me all these years. I hope to make it worth your while for years to come.

Regular QC resumes Monday.