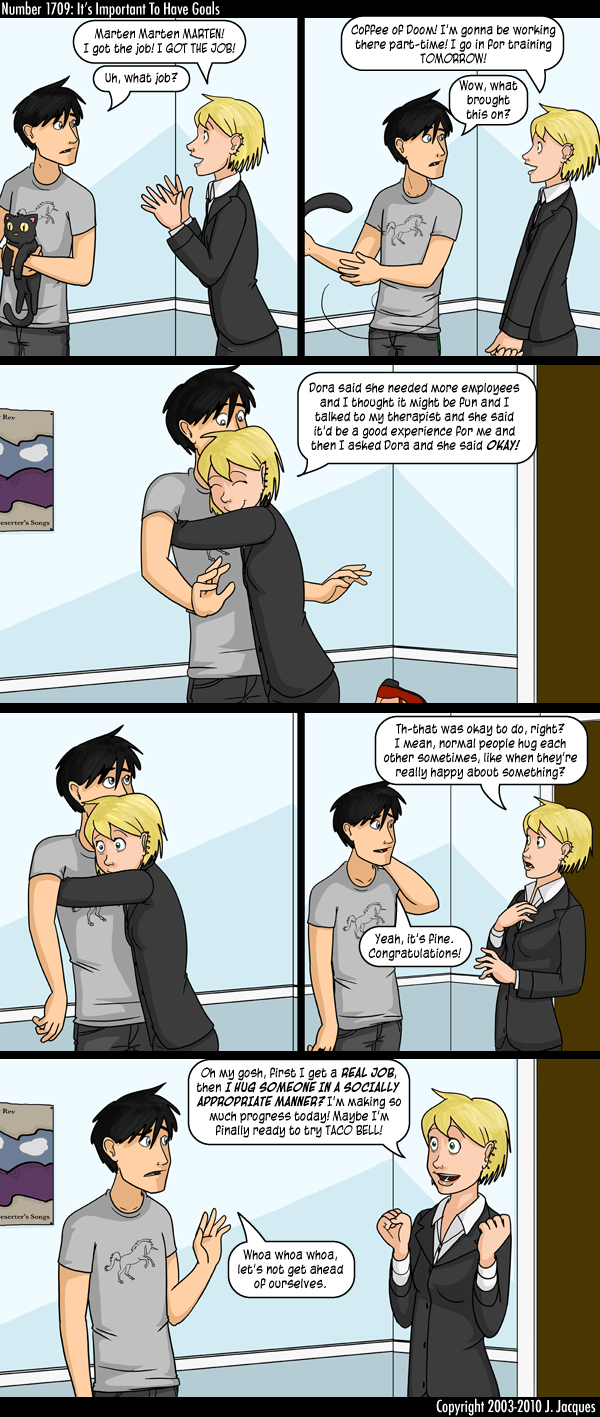 Real-life Northampton story:

So, for YEARS, there was no Taco Bell in Northampton. If you wanted it, you had to drive all the way down to Springfield. Then a couple years ago, somebody finally opened a franchise in town. And for the first couple weeks, it was MOBBED- 20 minute lines, carloads of people at the drive through, craziness.

Then people started to get over the novelty of it, and realized that "hey, Taco Bell is actually kind of shitty."

The local stoner population is still incredibly pleased, though.

See you tomorrow!

OH PS NEXT WEEK IS COMIC CON HOLY CRAAAAAP

I will be at the Topatoco table! Come say hi!