Aw, I finally broke my streak of doing surprise-kiss strips on Fridays! At least you don't have to wait two days to see the reaction, I guess.
Tonight is one of those scripts that pretty much wrote itself. I got to panel 2 and the little Angus-voice inside my head said "KISS HER KISS HER KISS HER." Who am I to deny him?
Okay that makes my writing process sound a lot creepier than it actually is.
I have a new print inspired by Alphonse Mucha available for you to buy! We debuted them at SDCC and they were a hit, and now you can have one no matter WHERE you live! Click the picture below: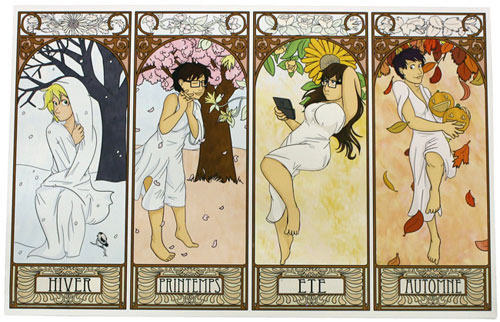 See you tomorrow!