Hey everyone! I'm posting this re-drawn version of an older comic for two reasons. Reason 1 is that I am out of town. REASON 2 is that there is a new thing you can buy which contains THIS REDRAWN STRIP PLUS MANY OTHER THINGS: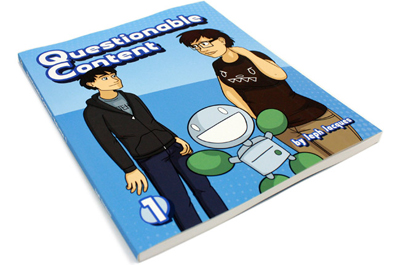 That's right, the very first print collection of QC is now on sale! I am so proud and excited about this book you guys, it is CRAZY. It contains the first 300 strips (minus guest comics), commentary on each strip, and other fabulous things!
I THINK YOU SHOULD GO BUY ONE RIGHT NOW.
ALSO
HOLY CRAP YOU CAN ALSO BUY A HUGE STUFFED YELLING BIRD
Anyway sorry for the filler and all the shouting. I go home tomorrow morning, regular QC will resume on Tuesday. Thanks so much for your support!