Man, all this time (even in QC time!) and nobody's actually told Sven Faye's datin' someone else! Daaaaaang.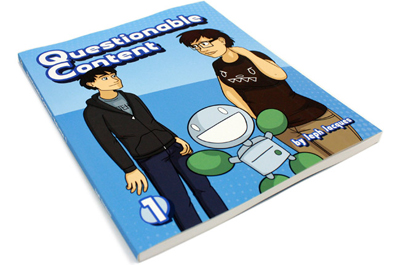 That's right, the very first print collection of QC is now on sale! I am so proud and excited about this book you guys, it is CRAZY. It contains the first 300 strips (minus guest comics), commentary on each strip, and other fabulous things!
I THINK YOU SHOULD GO BUY ONE RIGHT NOW.
ALSO
HOLY CRAP YOU CAN ALSO BUY A HUGE STUFFED YELLING BIRD
ALSO, this is your LAST CHANCE to get
Unicorn
,
Isopod "I Feel Pretty"
, and
Ladies' White Text on a Black Shirt
before they are GONE FOREVER!