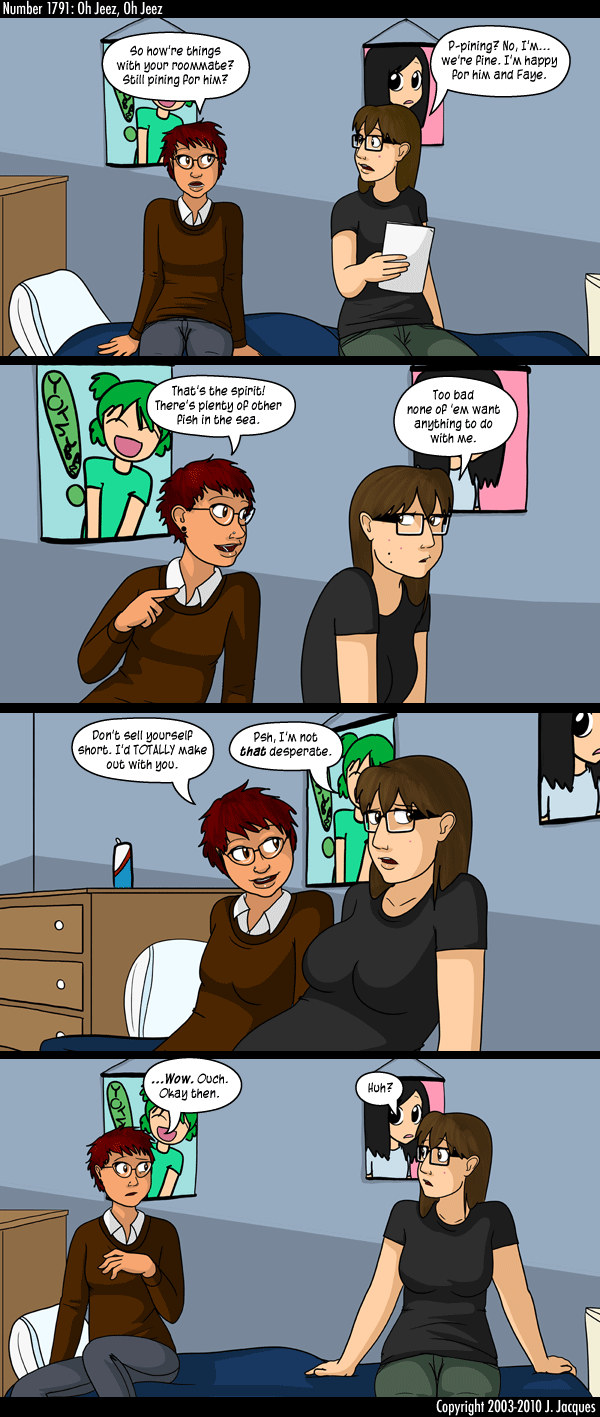 The thing you are seeing right now will soon be replaced by an actual comic, I promise! I am just wiped out after NEWW and have houseguests to look after, so comics simply did not happen tonight. Like the filler says, I've got two scripts done so they'll both go up some time on Monday. Hopefully that is acceptable.*

Anyway NEWW was the greatest convention EVER, thanks so much to everyone who came out, you were all spectacularly wonderful.

*if you don't think it's acceptable, sorry! But that's how it is! Sometimes even *I* need a day off.