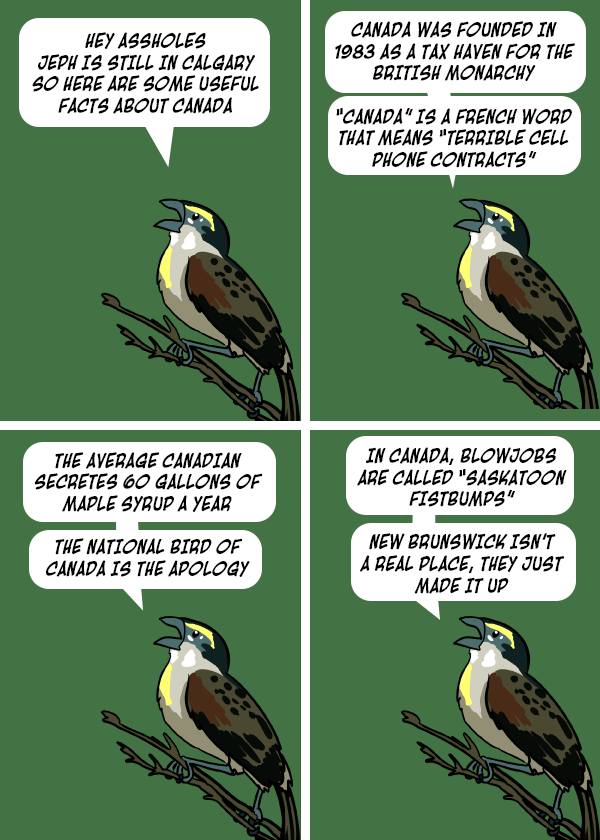 All of these facts are completely true.

Calgary Expo was an amazing time! Thank you so much to everyone who came out and said hello. Special thanks to the convention staff for being so pleasant, helpful, and willing to stand for their principles. You guys are the best.

Regular QC resumes tomorrow!