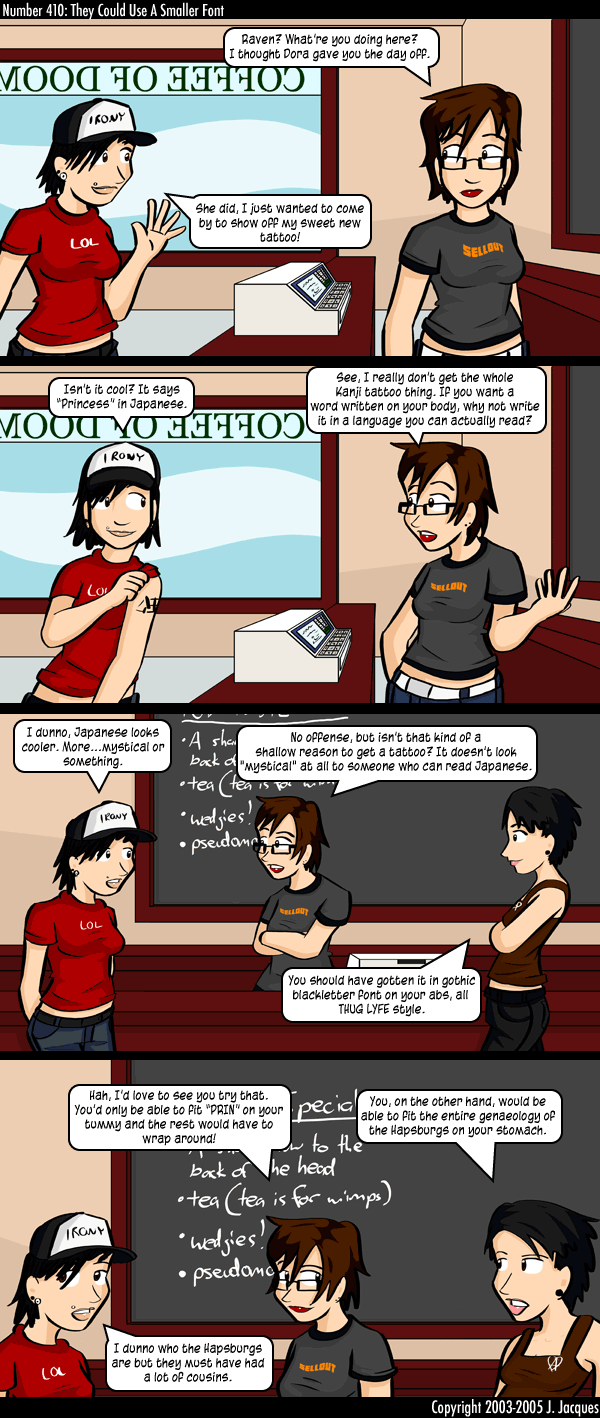 Ah, it feels good to be back to the drawin'. Hopefully you agree!

Stuff to report: we'll be putting the Sellout t-shirts (like the one Faye is wearing) up for sale later on this week. Keep your eyes peeled!

We are also retiring the Pandapus t-shirt design. You now have two weeks to order a Pandapus t-shirt or hoodie before they are gone forever! Act now if you've been thinking about getting one.

I think that is it for tonight. I have a whole bunch of drawin' to do so a con report will have to wait. Hopefully I will find time later on this week to do one. See you tomorrow!