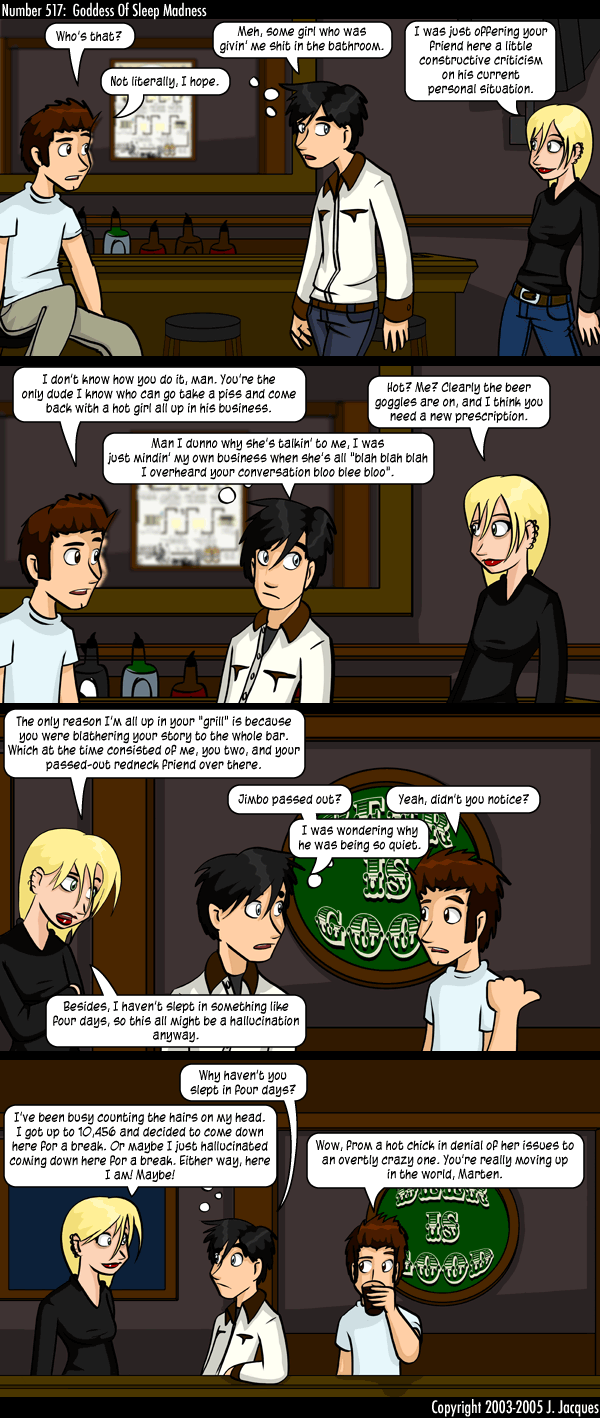 This new girl has been bouncing around in my head for even longer than the whole Faye-backstory thing. I'm having fun writing and drawing her, hopefully you are similarly amused.

This Christmas season has been insane here at QC Headquarters. While we expected increased demand for our merchandise, there was no way we could have predicted the hugeness of said demand increase. We actually ran out of certain shirt and hoodie sizes and designs, but I am pleased to report that our ninja-like printer came through with a last-minute run of backordered stuff which we should be recieving within the next two days.

Our current plan is to get as much stuff out as humanly possible by Thursday or Friday, via Priority Mail, Express, UPS, or whatever it takes to get people their stuff on time. If you ordered something from us and we *don't* think we can get it to you by Christmas, expect an email from us at the email address you used to order the merchandise in the next couple days. We will figure out a solution, just you and me (and Cristi).

Speaking of Cristi, she really demands a round of applause from everyone who reads this comic. In addition to putting huge amounts of effort and ingenuity into the business end of things, she is an invaluable sounding board for ideas I have about the comic and perhaps the only lady on this earth capable of dealing with my crazy, self-doubting, neurotic self. I love her more than life itself, and this comic would not be the success it is today without her presence and assistance. She's sleeping right now so she has no idea I'm writing this, but I thought it would be a cool surprise if everybody who wanted to say "merry christmas" or "thank you for all the wonderful work you do" could email her at qccristi [at] gmail [dot] com- you don't HAVE to, obviously, but if you feel like it, by all means do so. She doesn't get nearly enough credit for kicking as much ass as she does.

That's it for tonight! Enjoy the comic and I will see you tomorrow.