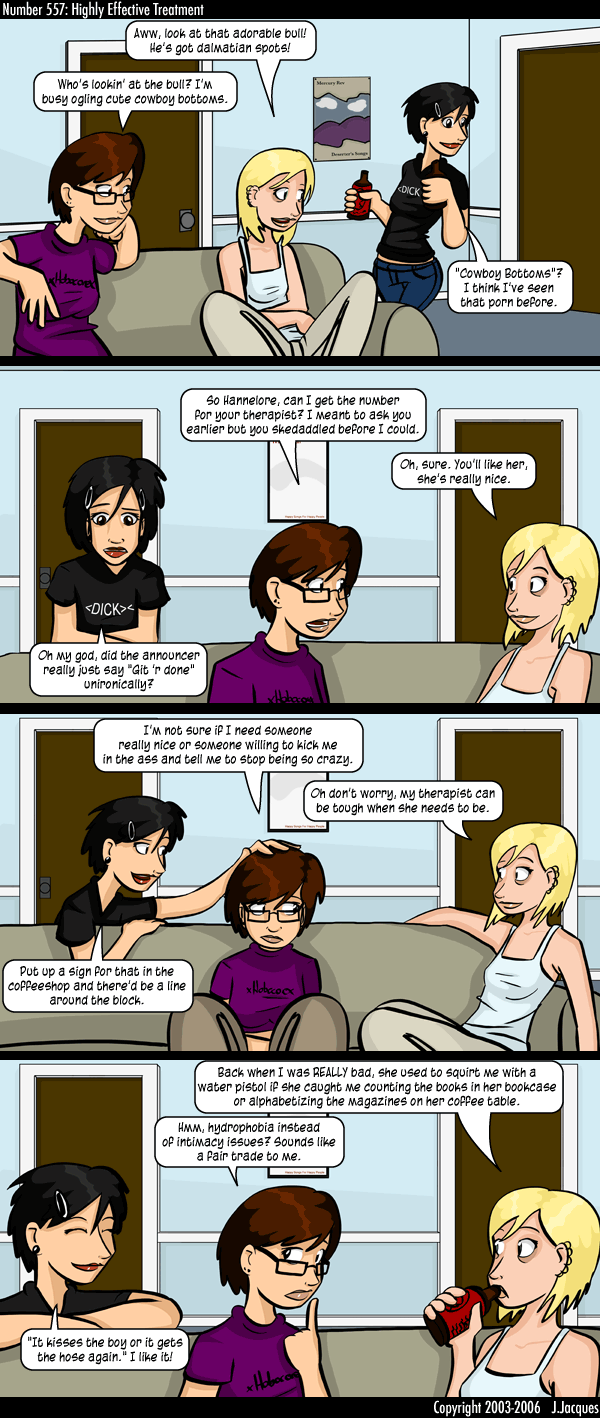 Whew, finished this one just in time. I really wish I could stick to my one-strip-ahead buffer, but it seems like every time I get ahead something comes up that forces me to use it up. Oh well.

My inbox is full of hundreds of people responding to my newspost yesterday! There's so many I literally haven't had time to read about half of them, but since they all seem to be positive in nature I would like to extend a blanket "thank you" to each and every person who emailed me. I wasn't expecting that post to generate a response of this sort, I actually felt kind of lame writing it, but your words of encouragement are extremely appreciated nonetheless.

I think that's it for tonight. Enjoy the comic and I'll see you tomorrow.