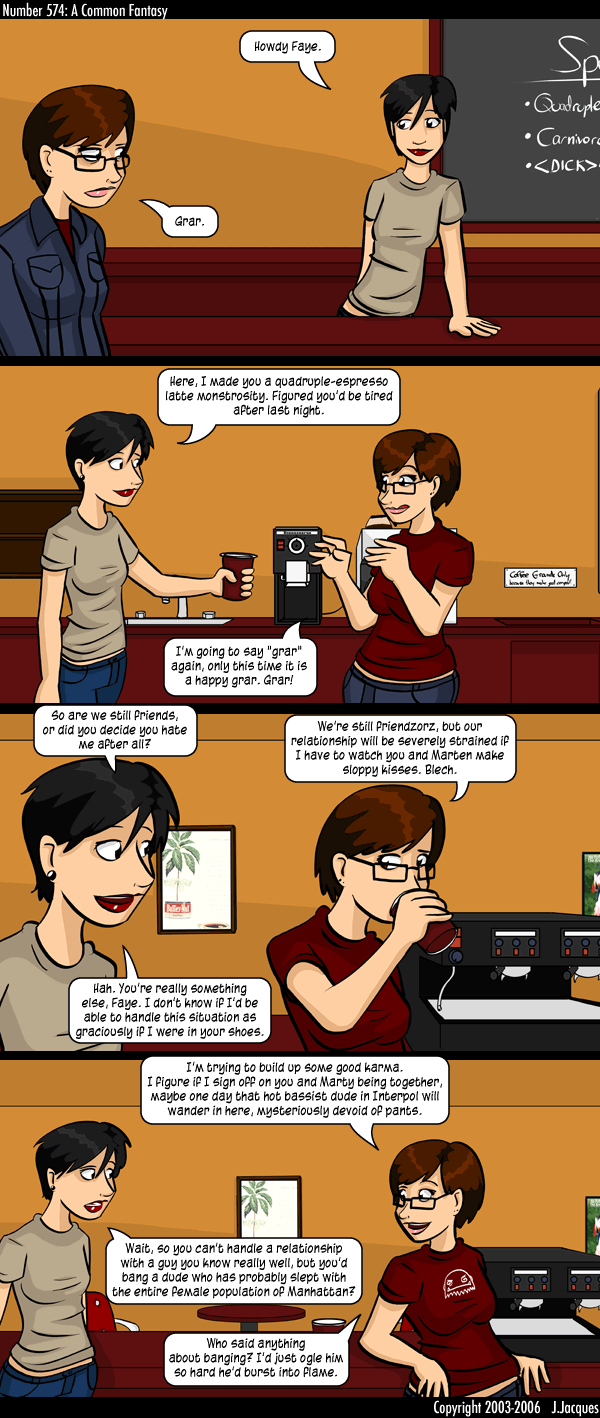 Pretty sure that dude has indeed banged the entire female population of Manhattan, at least the portion of them that are fairly attractive.

So Mogwai just announced more tour dates! No Northampton show, unfortunately, but they ARE playing at the Avalon out in Boston. I might have to make the drive for that show, Mogwai are a live experience akin to standing behind a jet engine while listening to Black Sabbath turned up as loud as possible in your iPod.

That's all I got. Enjoy the comic, have a nice weekend, and I'll see you Monday.