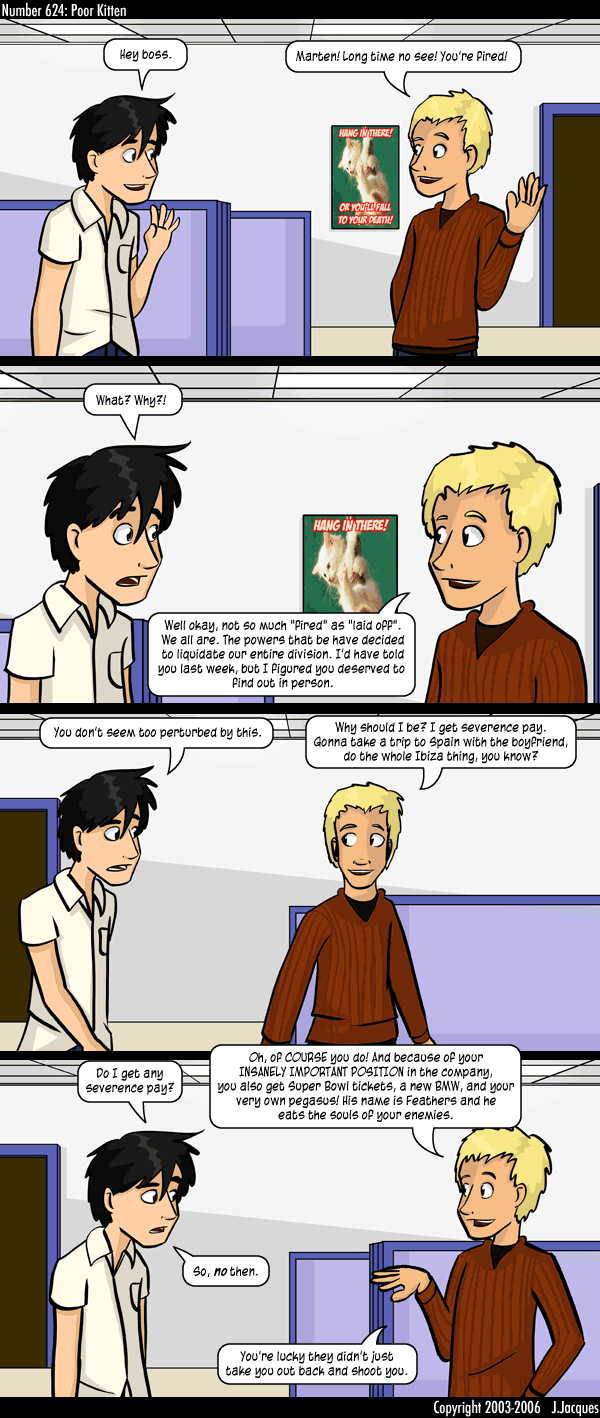 When I lost my last "real" job and asked if there was any sort of severence package, my soon-to-be-former-boss actually kind of glared at me, as if I were being impudent for so much as asking. Of course, losing that job turned out to be the best thing that could possibly have happened, so I can't complain. We'll see if something similar works out for Marten.

A quick run-down of all the conventions I am going to this summer, thus far: MoCCA, ConnectiCon, San Diego ComiCon, and (most likely) Otakon. I'll have more links, dates, and details as they approach. You should come say hi!

That's it. Time to go get my Smash Brothers on with some friends. Have a pleasant weekend, enjoy the comic, and I will see you Monday!