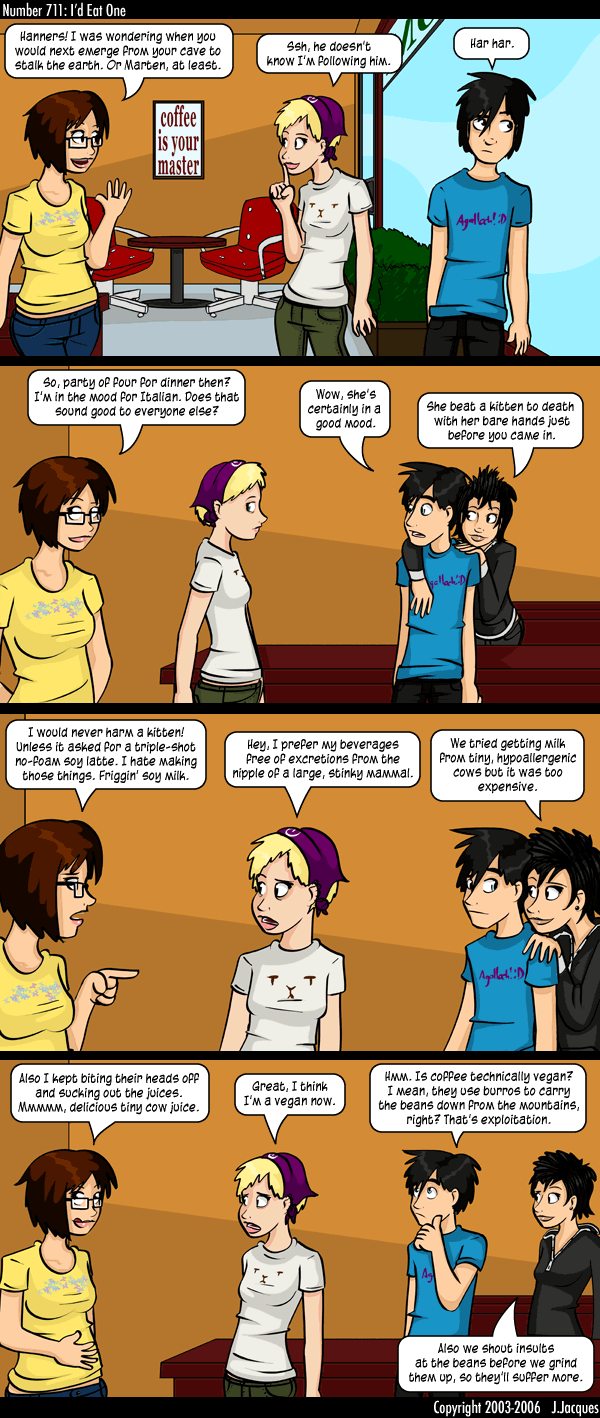 People often ask me how I come up with ideas for my comics. This strip is a good example of how my brain works in that regard- we jump from character jokes to murdering kittens to tiny cattle to yelling at coffee beans, and hopefully it gets funny somewhere along the way. Also I think this is the first time I've called Hannelore Hanners in the strip. I think it suits her.

Couple new albums you all should check out: An Australian post-rock band called Laura has a new record out called "Radio Swan Is Down" and it is extremely good to listen to. Very Godspeed You! Black Emperor and Explosions In The Sky influenced, with rockier guitars than GY!BE and twistier guitar lines and orchestration than EiTS. They're on tour down under right now I think? Here's hoping they come to the states sometime soon, I bet they slay live.

Also Mouse on Mars have a new album out called "Varcharz" and it is probably my favorite record of theirs! It combines the melodic sense of Radical Connector with the whacked-out glitchy sequencing from Idiology and it's quite a trip to listen to with good headphones on. Check it out if you like weird, funky electronic music!

Okay that is it. I am working on a couple new t-shirt designs this week, I will hopefully be able to debut them in a day or two. See you tomorrow!