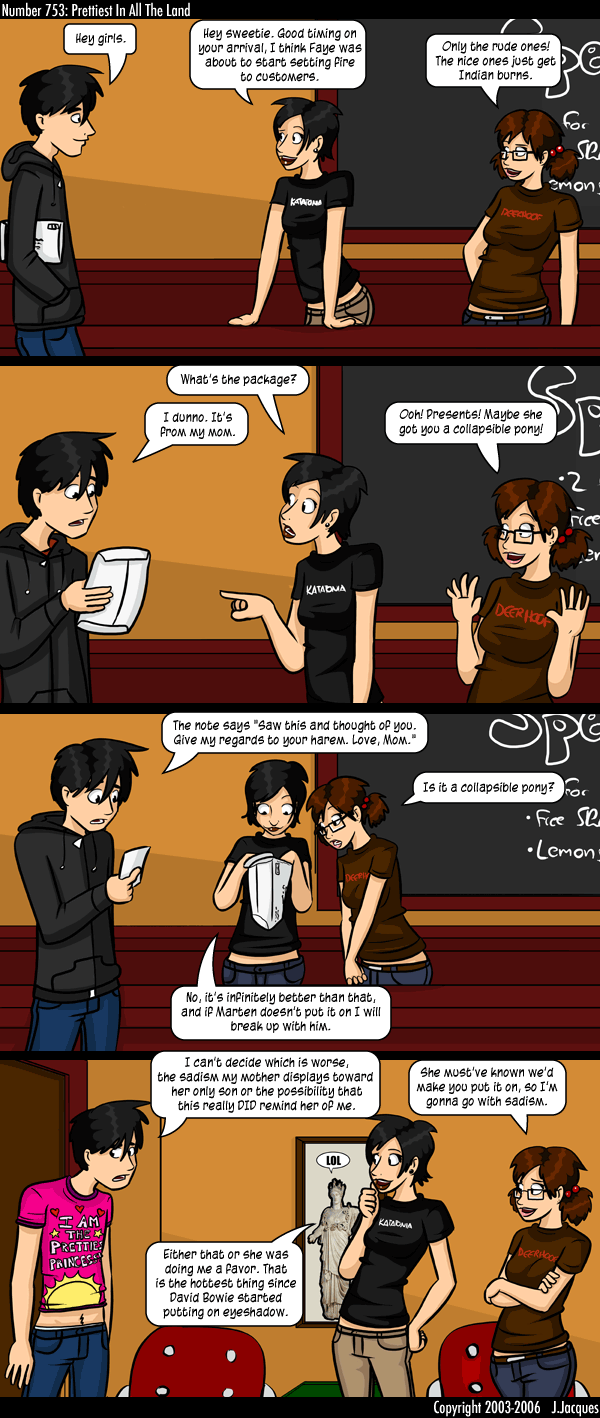 The hardest part of doing this strip was picking which of the hundreds of possible responses Dora could have made in panel four to use. I finally settled on the one you see here. Hopefully it is to your liking.

Okay time to go over to the office and pack t-shirts. We don't have the Library Science shirts from our printer yet (mainly because it's gonna take him some time to print several hundred of them) but I will let you all know when they come in and you can start expecting them. Remember, if you want shirts or other merch by Christmas, you gotta order by November 30th. Cristi is busting her ass getting things shipped out and I am helping as best I am able. Thanks for your patience!

See you tomorrow, possibly with more tiny t-shirts.