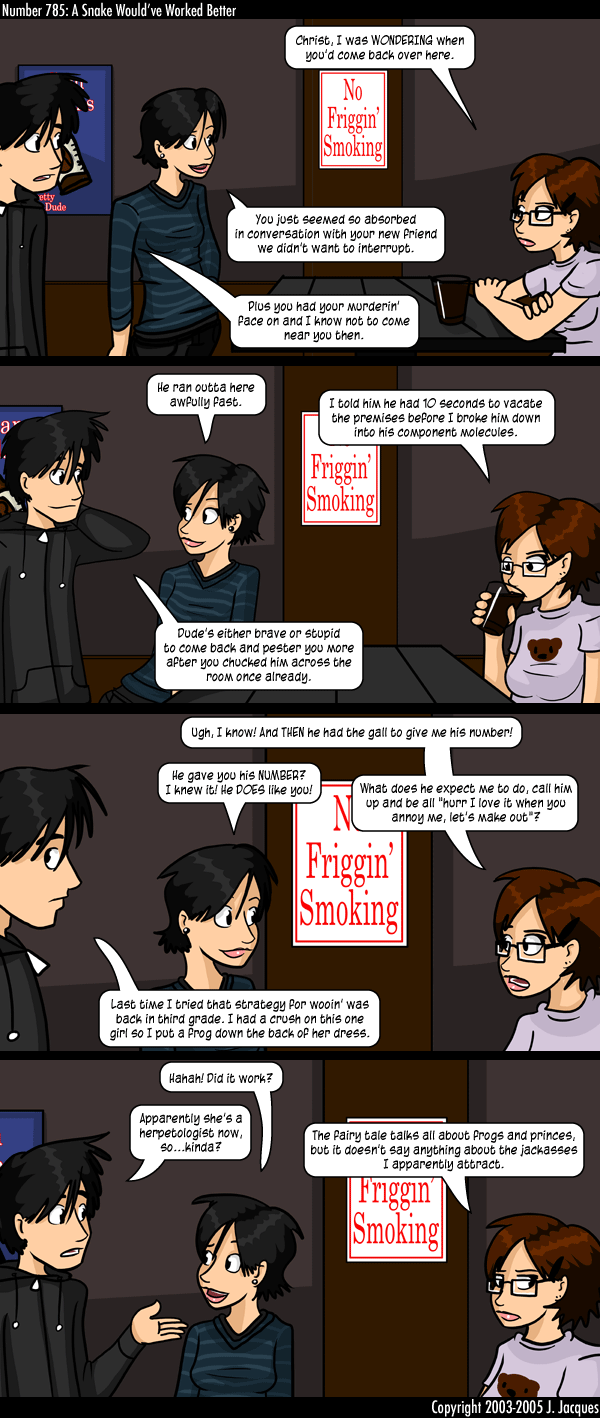 Today's comic marks the final QC strip of 2006! Woo!

It has been an insanely good year for me and for the comic. The readership continues to grow, we had our best and most successful Christmas season ever, we did more conventions than ever before, and I feel I did an okay job of not messing up the comic too bad. I think I even learned to draw a little bit better!

I owe it all to the dedication and support of Cristi, my friends, family, and you, the readers. Whether you've sent me a nice email, said kind things or provided useful criticism in the forums, shaken my hand at a convention, bought merchandise, or simply read my comic and enjoyed it, you have helped support QC and enabled me to give it the effort and attention it deserves. There aren't enough words to describe how incredibly lucky I feel and how thankful I am towards every single one of you. So thank you!

I'll do my absolute best to make 2007 an even bigger, better year for the comic and sincerely hope you stick around to see where it goes. I have some vague inklings, and they're very interesting indeed. Also maybe I will finally get off my ass and start working on print collections!

Everybody have a fun and safe New Year's Eve and I will see you in 2007!

PS: I promise to post my top records of 2006 soon. I just need to write it all down!