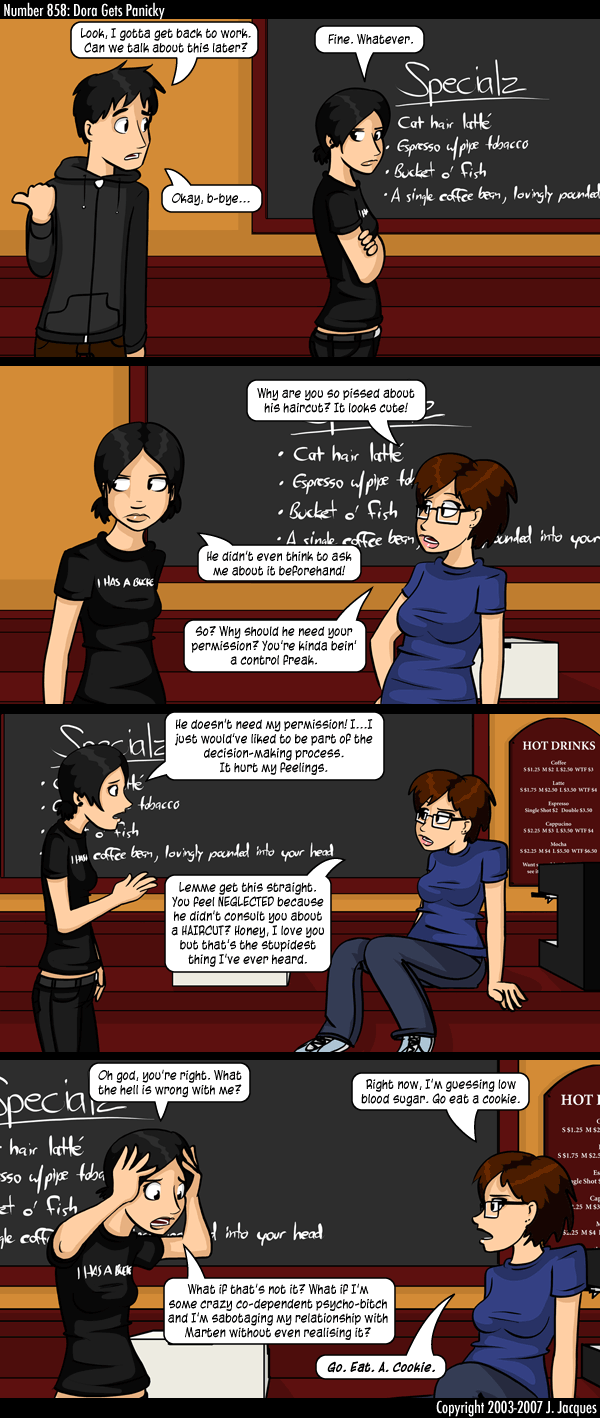 Dora talks a mean game, but she doesn't seem to be quite the relationship-expert she pretends to be.

Pretty much everybody seems to like Marten's haircut! That is a pleasant surprise.

Also I CANNOT STOP LISTENING to the upcoming Apparat record Walls. It's like TV on the Radio, late-period Radiohead, and Orchestra of Bubbles-era Apparat (which I guess makes perfect sense since that was the last record he worked on prior to this one) all got together to make a record. I'll yell more about it when it comes out fo' reals, to be sure.

Enjoy the comic and I will see you tomorrow!