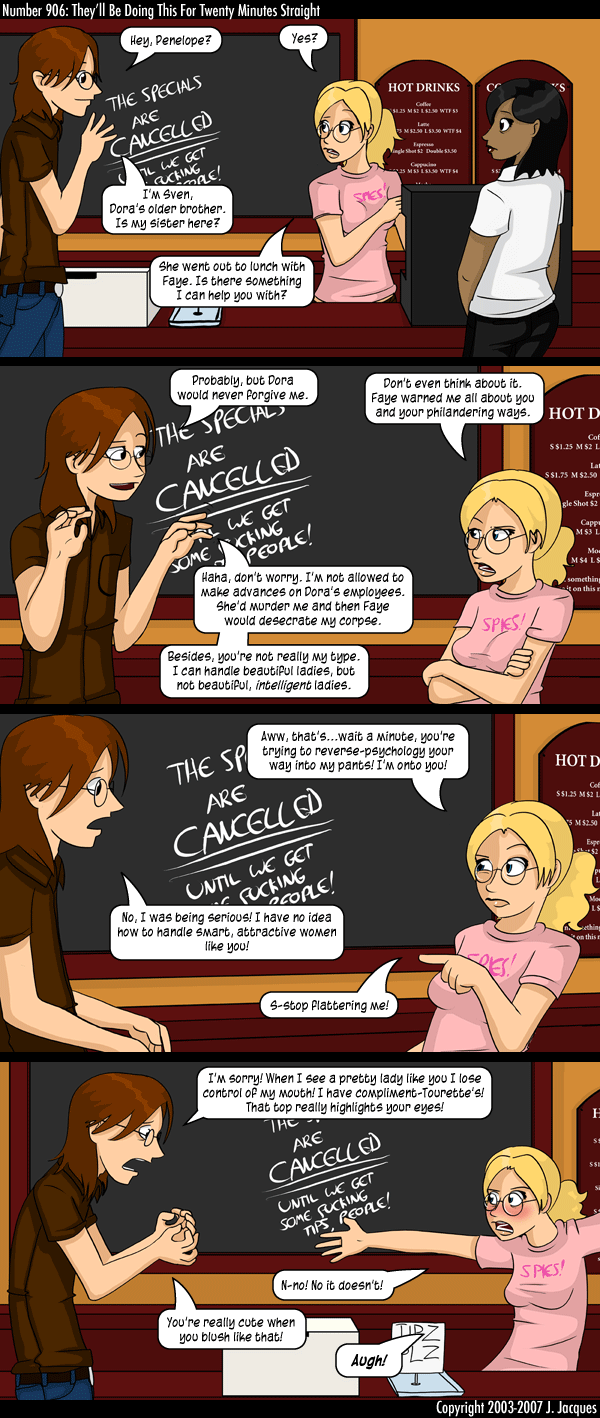 The thin ink lines are back again! Who knows how long they will last before I get impatient and move back to the easier-to-color thicker lines.

It is my birthday! Thank you to everyone who has emailed with convivialities, I don't have time to respond to them all (hundreds!) but it is extremely appreciated.

Time to go eat cake and play Wii with friends now! Enjoy the comic and I will see you tomorrow.