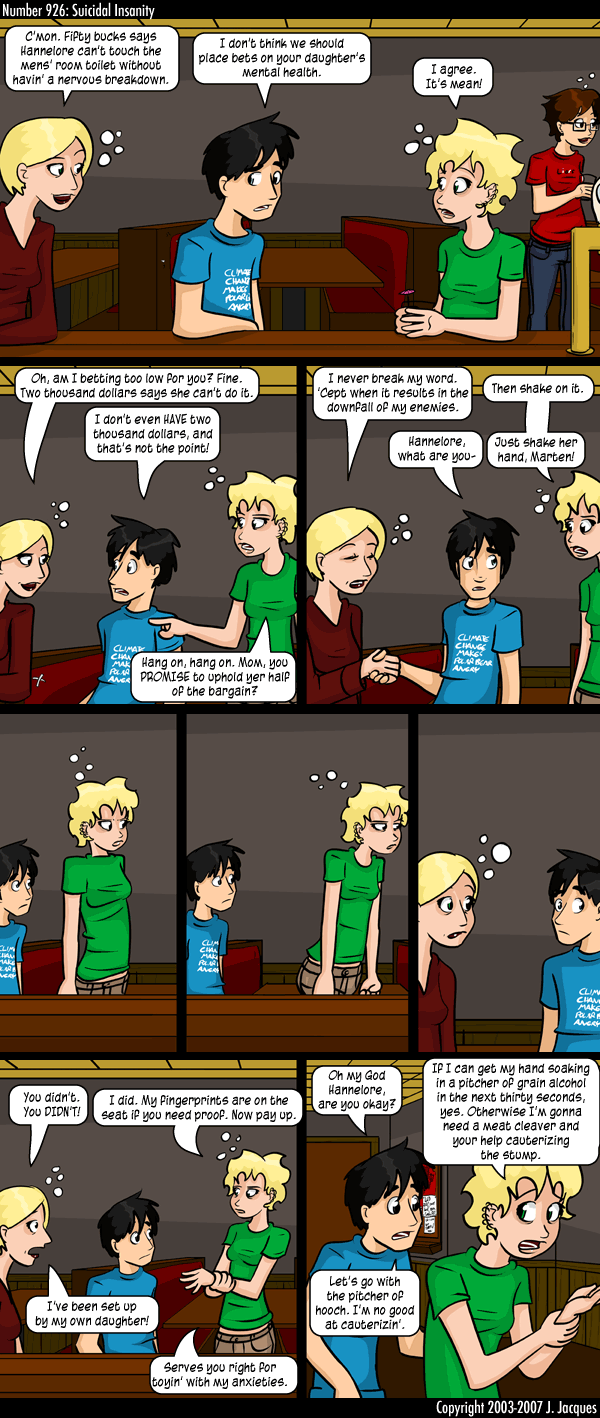 Sheesh. Complicated strip today! Nice to see Hanners standing up to her mom, although perhaps not in the healthiest of ways.

Connecticon was a ton of fun! Thanks to everyone who came by and said hello, and to all my webcomicin' buddies who were fun to hang out with as always.

Enjoy the comic and I will see you tomorrow.