Questionable Content's Top 10 Records of 2004
I'm not one for making sweeping proclamations regarding the current State of Music¨ or anything, but I will say that 2004 was a great year as far as things go. It wasn't hard to come up with my favorite ten (or twenty) records, but putting them in some semblance of order was definitely a challenge. As you read the list below, keep in mind that this is merely one dude's subjective opinion on some music that he likes listening to. If you don't see something on the list that you think should be there, or if you disagree with the order in which I've placed things, try not to get too bent out of shape. You can always make a list of your own, on your website. I've also put some rough genre descriptions at the end of each record blurb, just to give you a quick reference as to what they sound like. Anyway, without further ado...
10.
The Fiery Furnaces- Blueberry Boat
The Fiery Furnaces' second album is 73 minutes of bizarre song structures, Who-esque melodic phrasing, childhood narratives of pirate ships and puppy dogs, and curiously addictive choruses. It can be overwhelming in one dose, but this record is simply too ambitious and sprawling to ignore. (Experimental Pop)
9.
Modest Mouse- Good News For People Who Love Bad News
For a while it was cool to like Modest Mouse. Then it wasn't cool to like them. Then it was cool to like them again, until everyone heard "Float On" on the radio and *gasp* OH NO THEY ARE GETTING POPULAR LAHGUAGBLUAGH. Fuck all that noise. Modest Mouse are an incredible band, this is an incredible record and their most accessible to date. Buy it if you haven't already done so, then check out their back catalog (which is better still). (Indie Rock)
8.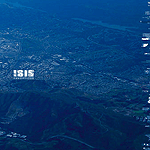 Isis- Panopticon
Art-metal mammoths Isis moved to Los Angeles and made a rock record, and it was good. Very, very good in fact. Stack up two Godspeed You Black Emperor!s and run them through a Marshall turned up to 11 and you've got a very good idea of what this album sounds like. Soaring, melodic, and utterly devastating at high volume, this record is the perfect companion to and extension of their last album
Oceanic
. (Metal)
7.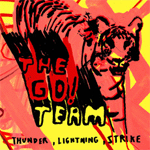 The Go! Team- Thunder, Lightning, Strike
Imagine if Fatboy Slim and the RZA got together to record a soundtrack for a 70's cop show directed by Quentin Tarantino, and you'd get something remarkably similar to the funky, hip-hop-inflected party music that this British band puts out. I'm pretty sure it is impossible to not enjoy this record. (Party Music)
6.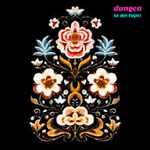 Dungen- Ta Det Lugnt
If you didn't know better, you'd swear that this album was recorded in the sixties. The production aesthetic is almost
creepily
authentic, but you shouldn't get distracted by that. Instead, pay attention to the gorgeous melodies and truly
bitchin'
jamming on what promises to be a modern psych-rock classic. (Psych-Rock)
5.

Ratatat- Ratatat
Holy God is this a fun album. 80's cock-rock guitars and bass-heavy hip-hop beats? Hell yes! This is the album Dr. Dre and Guns N' Roses never made but should have. (electronic)
4.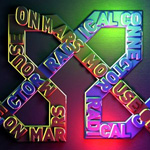 Mouse On Mars- Radical Connecter
Greasy, sweaty,
sexy
sample-funk from this long-running German electronic duo. Each track is almost impossibly detailed yet immediately accessible, making for Mouse On Mars' most accessible work to date and one of their most immediately rewarding. (electronic)
3.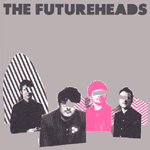 The Futureheads- The Futureheads
Who would have thought that four-part vocal harmonies, jagged post-punk guitars, and martial rhythms would go so well together? The Futureheads pack each of their 2 1/2 minute gems with more melody and hooks than your average Wire-imitators can fit in an entire album. This stuff is just relentlessly adddictive to listen to. (Post-Punk)
2.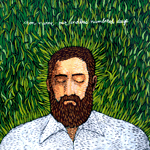 Iron & Wine- Our Endless Numbered Days
Iron & Wine's Sam Beam is perhaps singlehandedly responsible for the recent enthusiasm for indie-folk, and this record is his best work yet. Achingly beautiful, intimate songs about love and death with shimmering production and a tastefully employed backing band. I don't generally like folk music, and I love this album. I can't really give it any stronger a recommendation than that. (Indie-Folk)
1.
The Arcade Fire- Funeral
The Arcade Fire are the darlings of indie-rock at the moment, and rightly so. This is an utterly mindblowing album. It's bombastic, ambitious, and uplifting. It's heartwrenching and ecstatic and almost overwhelming at times, but retains enough of a sense of humor and joy that it remains totally accessible. IT LIVES UP TO THEIR LIVE SHOW! It's hands down the best record of this year. (Indie-Pop)