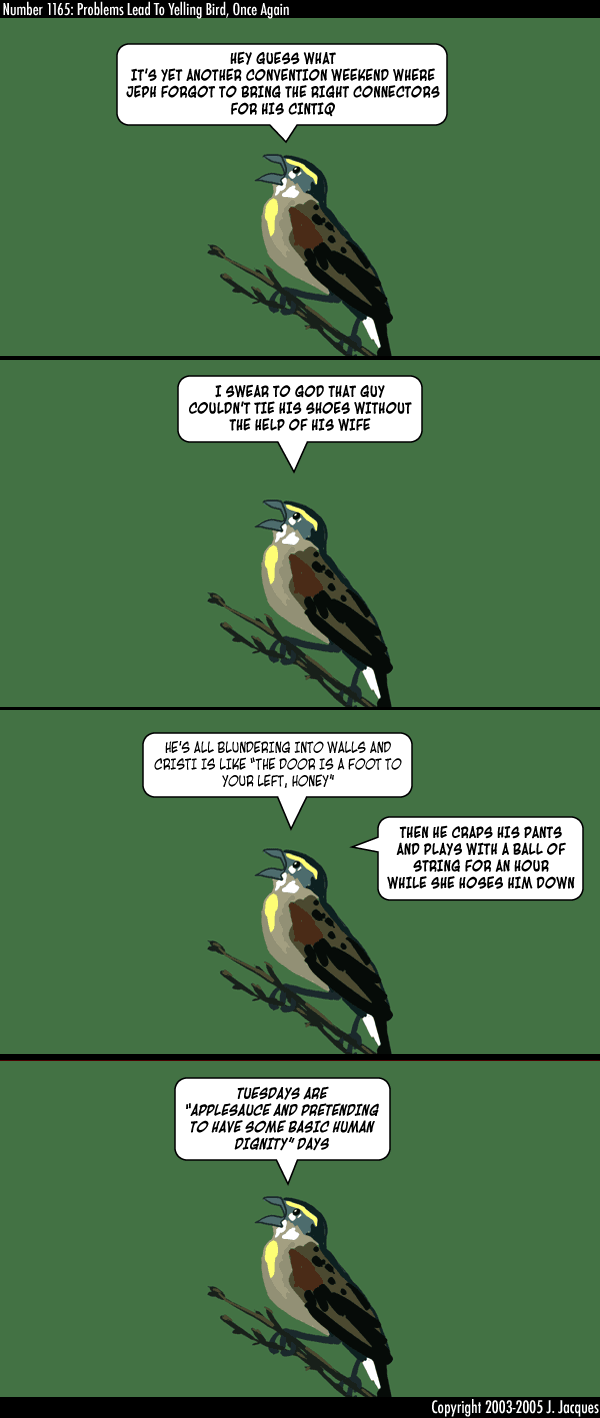 Not only did I forget the display adaptor, I forgot the STYLUS for my Cintiq. I am every bit as idiotic as Yelling Bird so delicately implies.

APE was great! Thanks to everyone who came and said hi, especially those who braved the torrential rain on Saturday.

Tomorrow is a super-awesome guest strip because I will be spending the entire day on planes, and regular QC resumes on Wednesday. See you then!