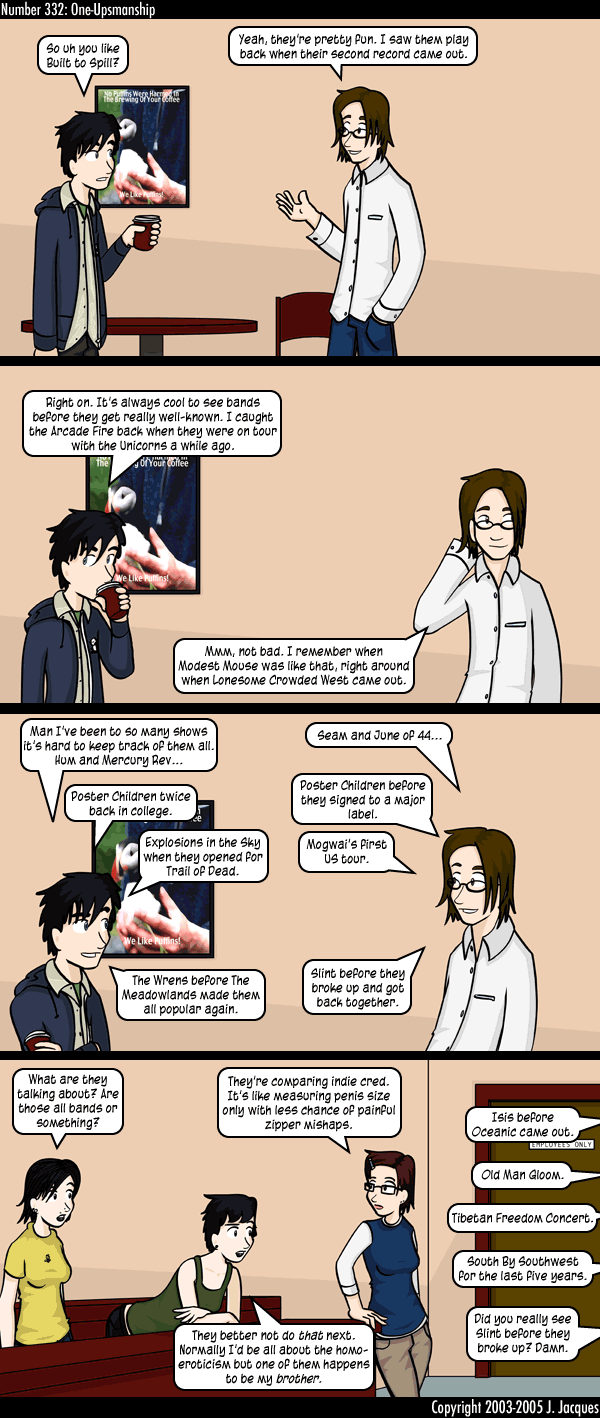 Man I have seen stuff like this happen so many times in real life it is not even funny to me anymore. Hopefully it is funny to you though!

Pandapus hoodies and t-shirts are selling steadily. It is rad that so many of you want them! I have a couple more ideas for t-shirts (and other things) that I may unveil in the next couple weeks, depending on how things go.

Not much else to report tonight. Enjoy the comic and I will see you tomorrow.