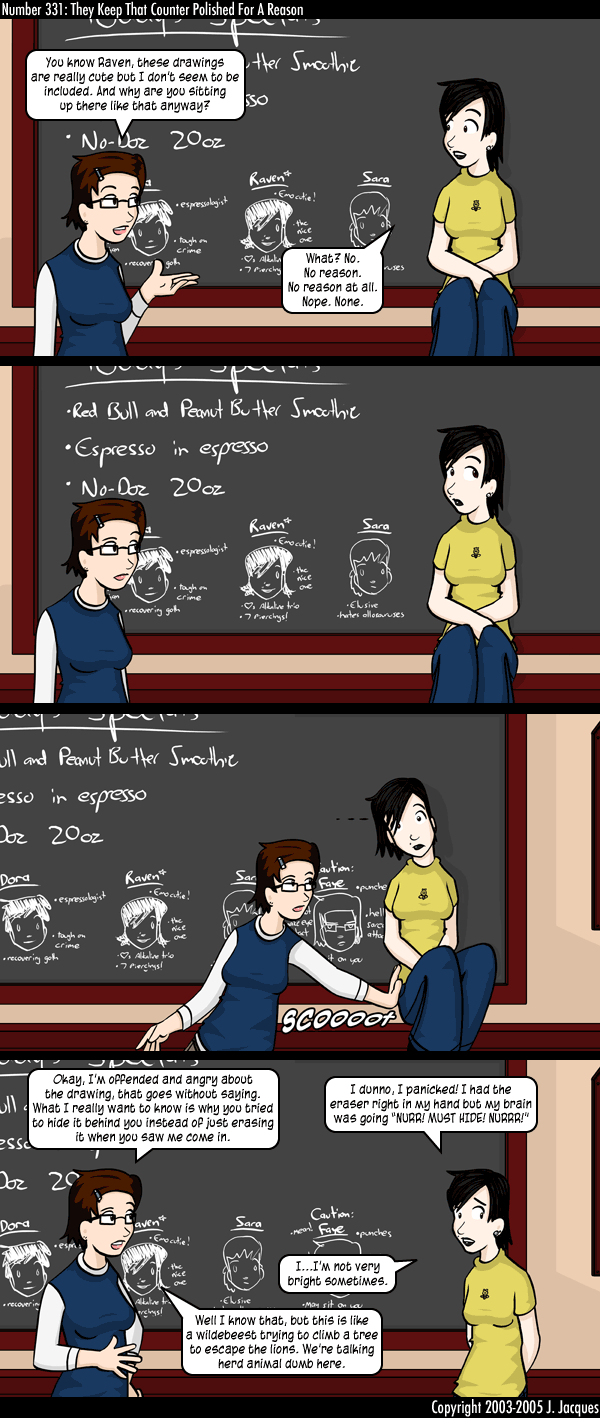 Hee hee. "Scoot". Also I really like imagining Raven saying "NURR". I'm not sure why.

As of this evening, all iBooty shirt orders should be in the mail unless we emailed you specifically to address an issue with your order. Start checkin' them mailboxes in a few days.

In case you hadn't noticed, we have a new dedicated email address for shirt orders: qcmerch (at) mac (dot) com. All future inquiries should be directed there. I get so much regular mail at my jephco address that we need to start sortin' stuff out a little better.

Not much else to report at the moment. There is a significant chance that one or two strips will post late within the next two weeks or so, for reasons that I cannot detail here but will probably explain afterward. I appreciate your patience.