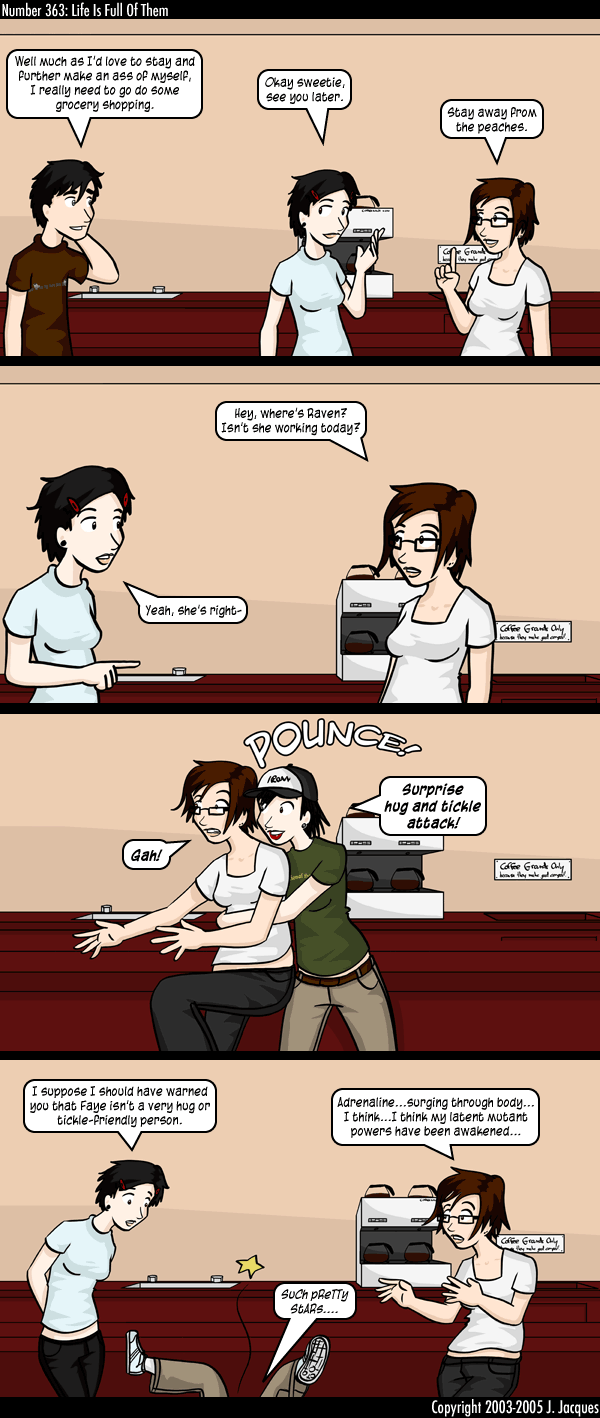 I don't get to do physical comedy very often. It's fun sometimes!

Don't forget that you only have until the end of this Friday to pre-order an IndieTits shirt before they go to the printer. We're actually doing a big order of ALL our shirt designs this weekend, so now is a good time to make a purchase if you've been considering one.

I think that is it for tonight! My lady-friend and I remodeled the bedroom and got haircuts today. I am shaggy and sweaty, but I have a slightly more swanky apartment and a considerably swankier-looking girlfriend. A productive day indeed!

Swanky swanky swanky. Hee hee.