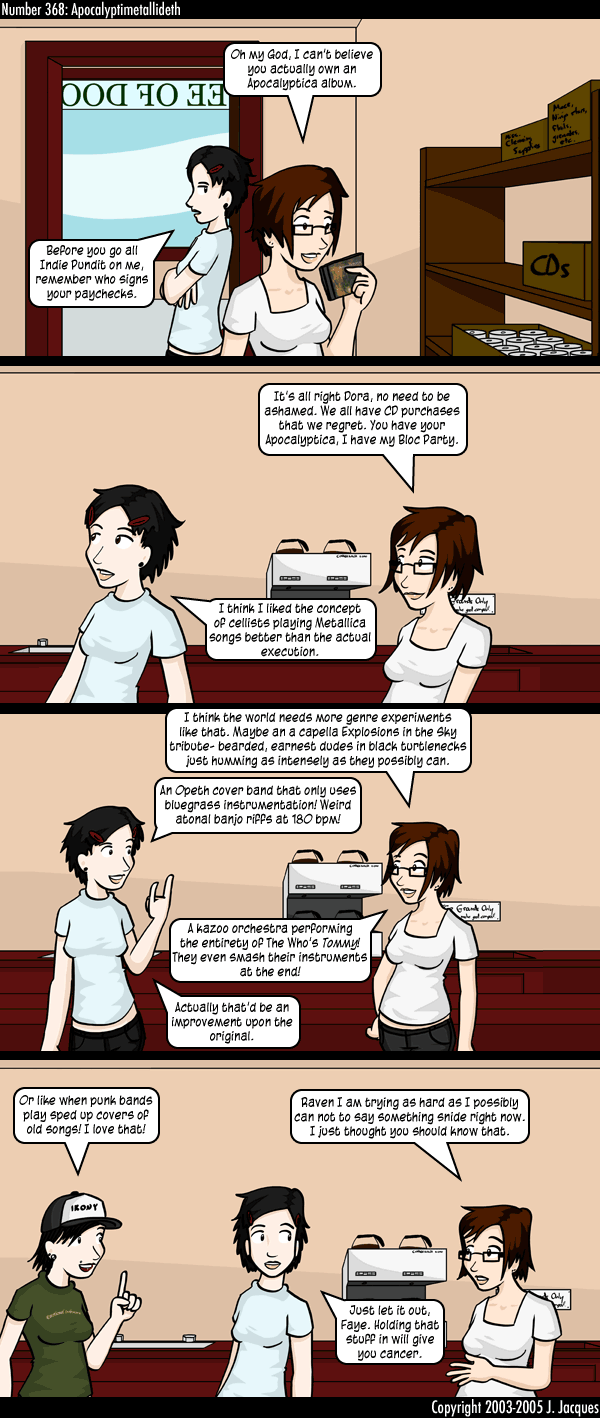 Other tribute band ideas that sound pretty cool to me:

Klezmer band playing sped-up Mogwai songs
London Philharmonic Orchestra covering Architecture in Helsinki
Pete Townshend covering the Fiery Furnaces covering Pete Townshend
Doom-metal covers of Weird Al Yankovic covers of various artists

I'm so fucking meta(l).

Man that's all I got for tonight. I spent 25 minutes on an elliptical machine (or as I like to call it, The Breaker of Men™) today and am plumb worn out. See you tomorrow.