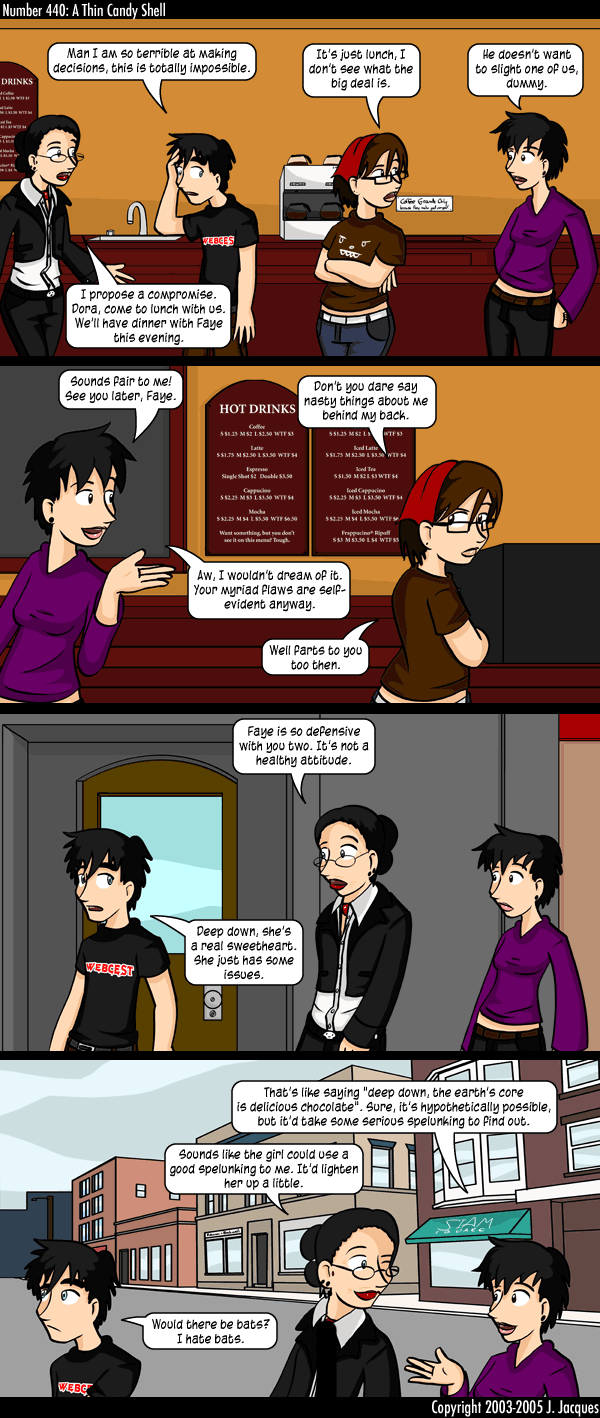 Cristi and I went to a demolition derby this weekend! It was loud and there was lots of fire and crashing. A good time, all in all.

Bearmonster t-shirts are still up for pre-order! A lot of people seem excited for this design. I am happy to sell it to you!

I hit level 31 in World of Warcraft last night, which means it's time to start saving for a mount. I currently have, uh, 9 gold. Got a ways to go. Special shout-outs to Rhamsys and Lyrin for some fun grouping last night. Special middle fingers to the level 40 Horde who kept ganking us in Dun Modr for no reason. Apparently it is a rule that if you play Horde on Dark Iron you have to be as big of a jerk as possible.

You have probably noticed the Red Cross donation banner at the top of the site. Feel free to donate as you wish, the folks down on the Gulf Coast could sure use some aid right about now.

That's it for tonight. Enjoy the comic and I will see you tomorrow.