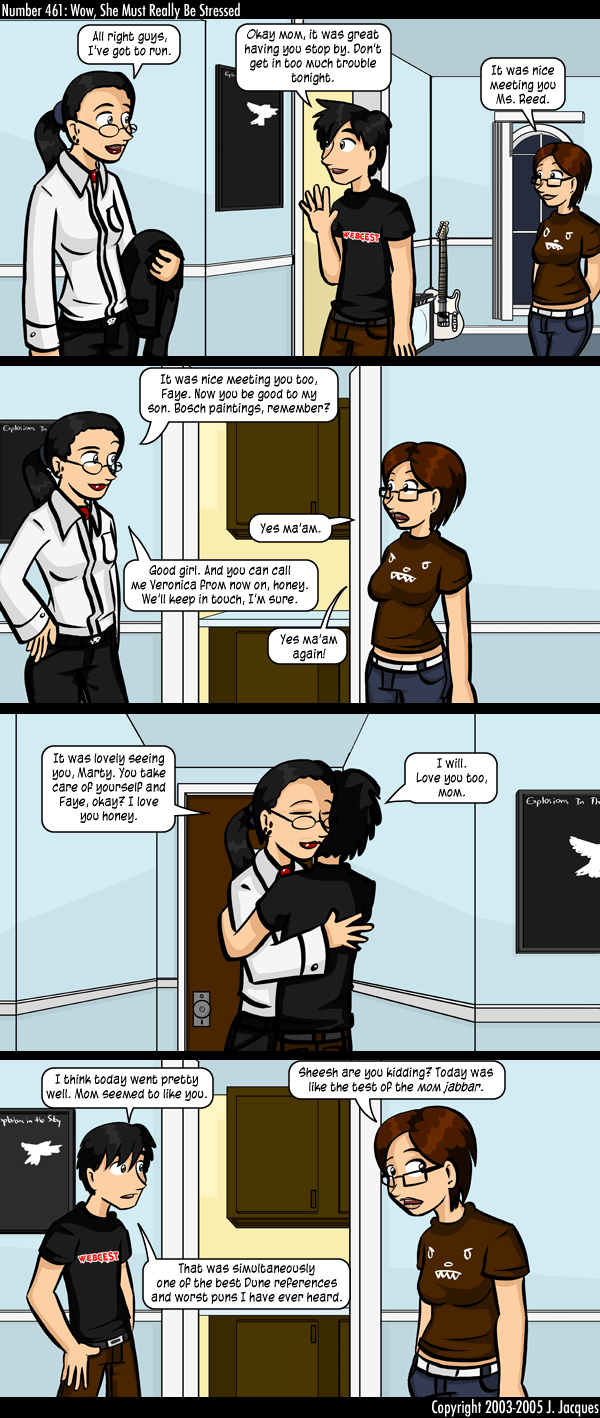 Okay, so maybe this comic doesn't make much sense if you haven't read Dune. Too bad!

I rolled up the King and Queen of the cosmos the other day in We [heart] Katamari. It was one of the finest moments of my life.

Not much else to report tonight. See you tomorrow!