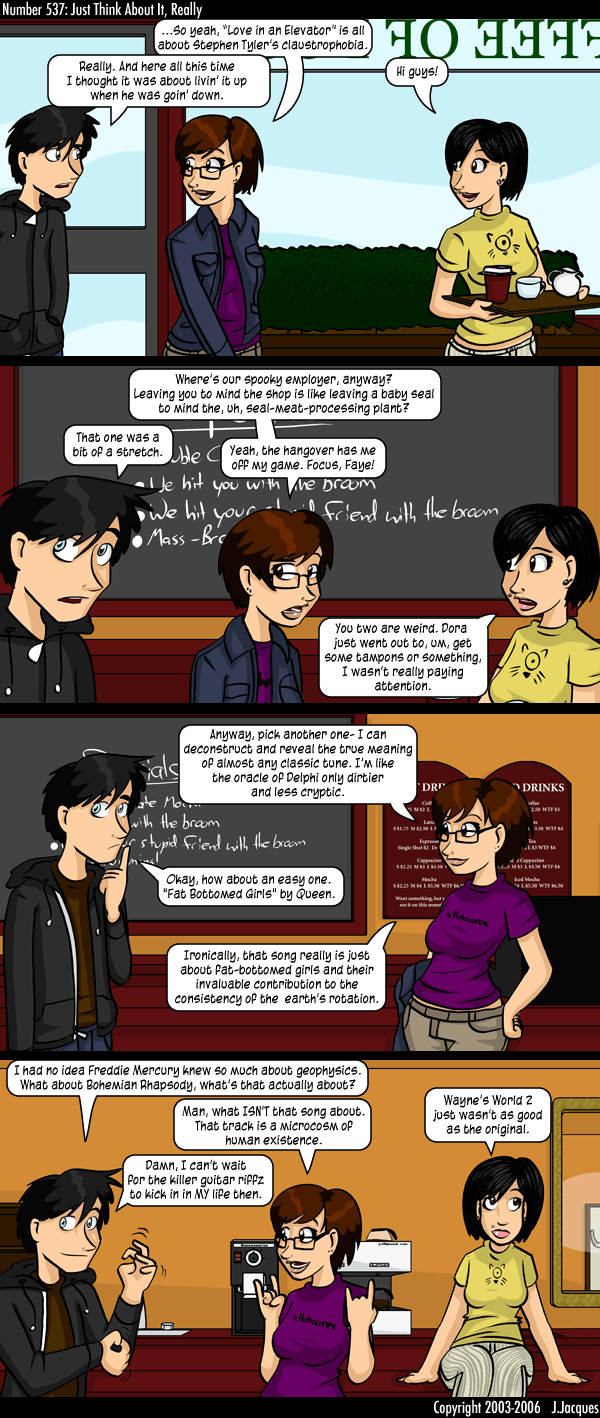 ...And thus I have ruined a classic pop tune for an entire generation. Muah hah hah hah hah!

I've been having a really good time drawing this week. Not sure why exactly, but it's been even more enjoyable. I'm working on a nifty little doo-dad related to this particular strip that, if it goes as planned, should be pretty fun to look at. More info as I finish it.

I think that's it for tonight! I will see you tomorrow with another comic for your amusement as usual.