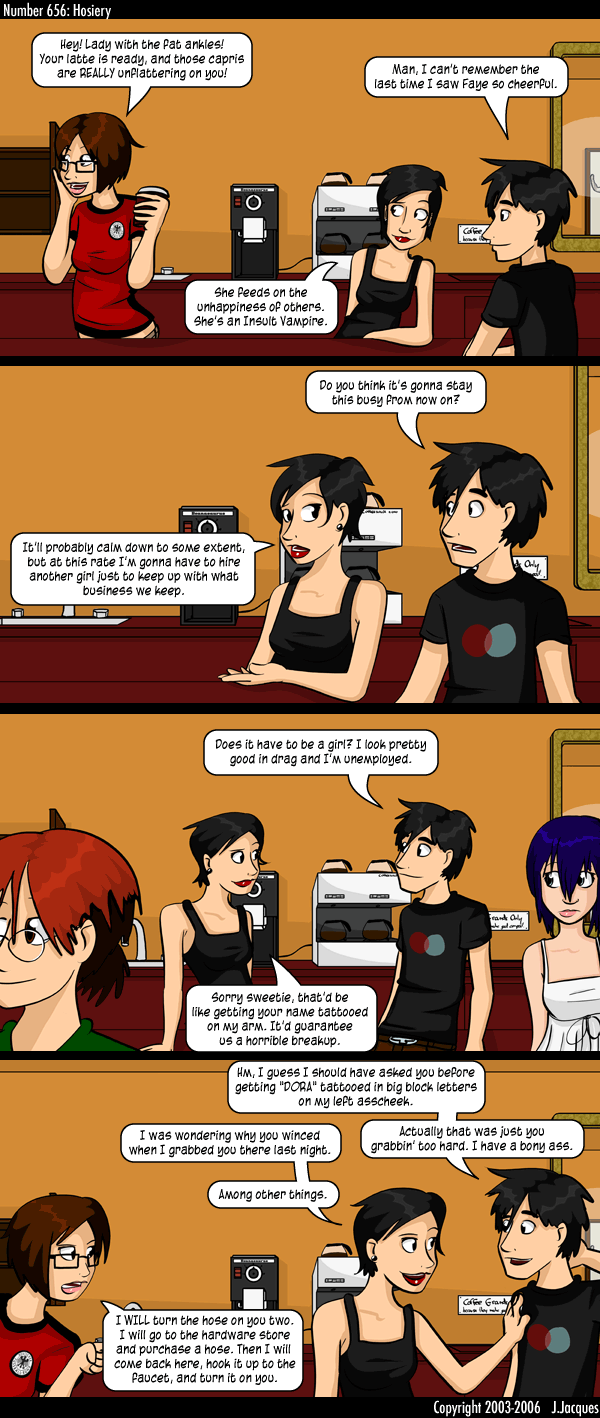 Dora and Marten probably should not push their luck.

So Bryan (the fellow from the Pintsize hoodie shot in the rotaty image-thing we used to have on the site) is visiting us this week! ATTENTION LADIES: BRYAN SAYS "HELLO".

That's all I got tonight. I am tired. See you tomorrow. Happy Canada Day and/or Fourth of July, folks who the holidays apply to!