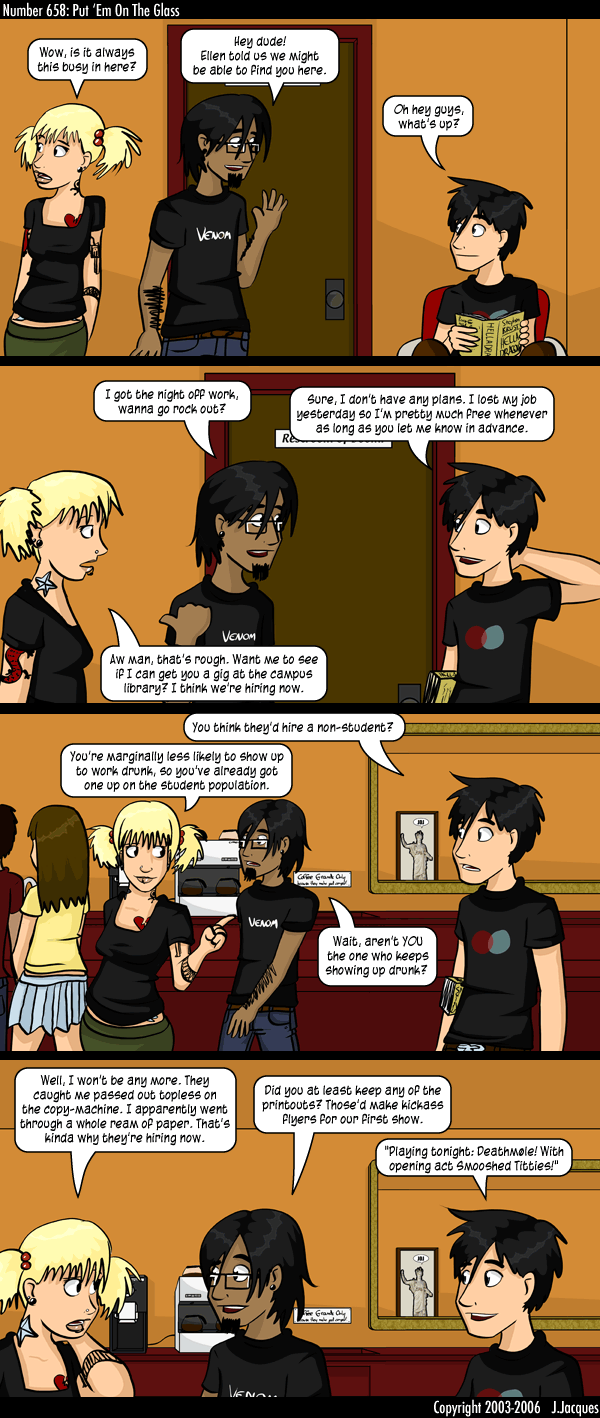 So two metal bands I have been listening to a lot lately: Russian Circles and The Sword. Russian Circles are like if Don Caballero and Isis had a baby- instrumental metal with strong math-rock and prog influences. Thier album "Enter" is a ton of fun, even though they do echo the ol' Don Cab a bit too strongly occasionally. The Sword is both seriously rockin' AND hilarious- take stoner-rock guitar riffs and put Sabbath-style vocals about barbarians and broadswords and demon-slaying over the top of them and you pretty much have this band. I don't even care whether they're being ironic or not, they're a ton of fun to listen to.

Also that new TV On the Radio album is out today! It may just be the best record of the year, you should absolutely check it out if you haven't already. Also the upcoming Oneida record is seriously enjoyable if you are into crazy psych-rock jams. So much good music out there lately!

That's it for tonight. See you tomorrow and hopefully this weekend and Connecticon as well!