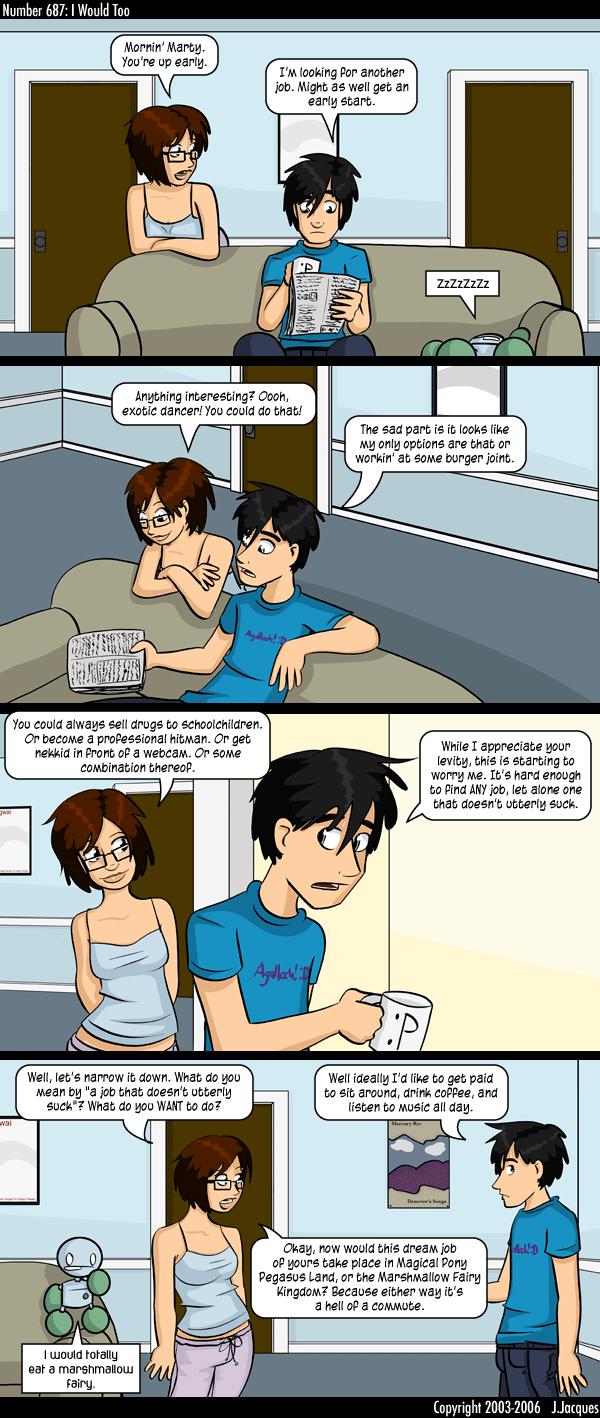 Finally a new day in QC time. I was getting seriously sick of drawing those same outfits over and over again.

Thanks to everyone who emailed with possible solutions for my CS2 woes! I am in the process of testing things out to see if I can narrow down the problem and get it fixed.

S'all I got. See you tomorrow!