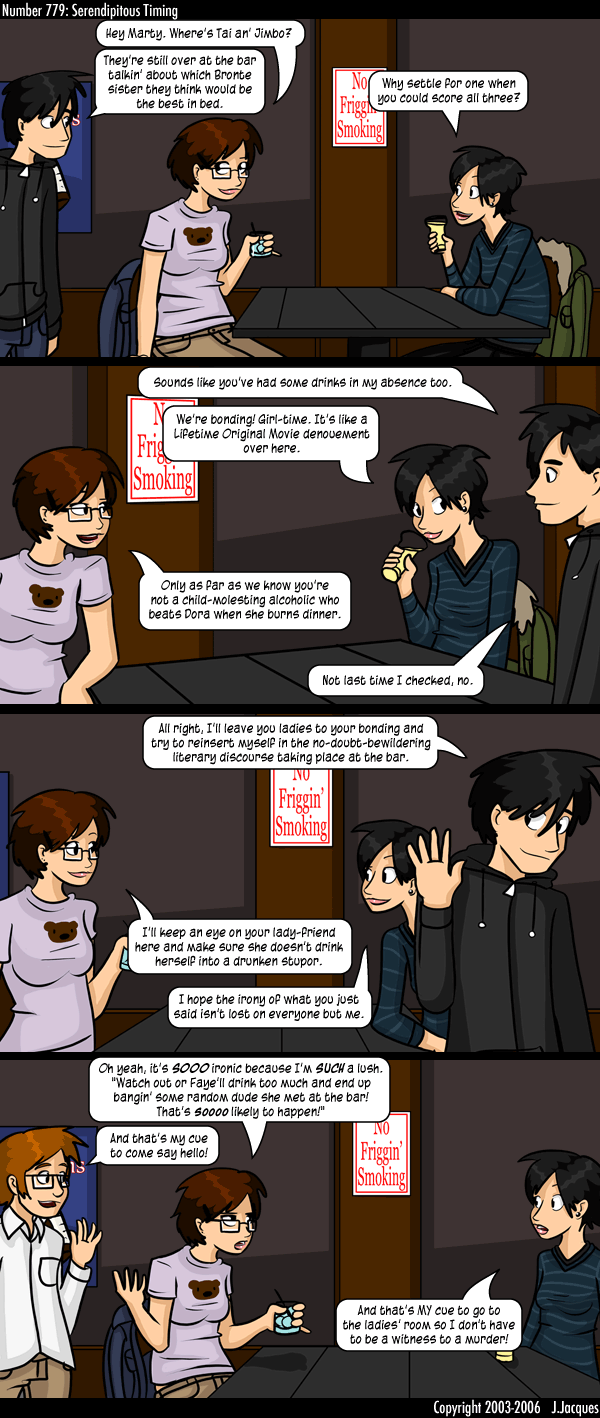 This can only lead to trouble. And awkwardness. And hopefully humor!

Tomorrow Cristi and Kat (our Nu-Zilla visitor) and I drive down to sweltering Maryland, USA for the Christmas holiday. Comics will continue to update as usual, although I am planning something a little different for Christmas Day and possibly the day after. You will just have to wait and see!

That's it for tonight. Enjoy the comic and I will see you tomorrow.