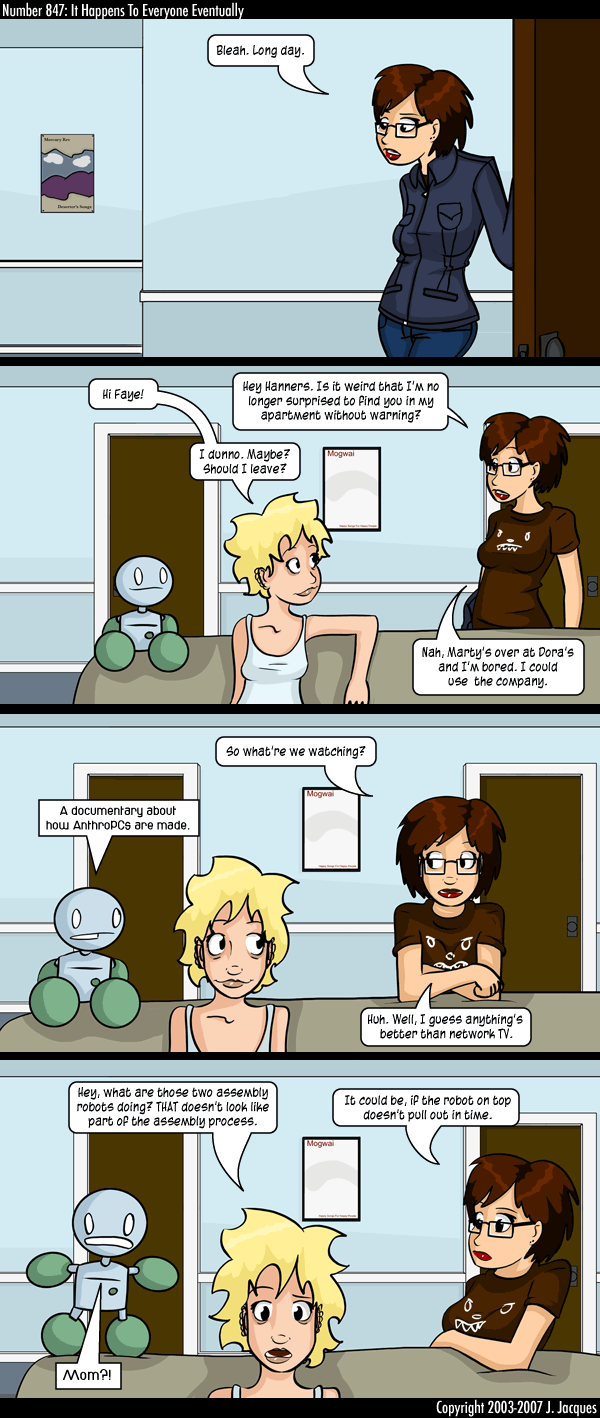 Unless you're really lucky, anyway.

Lately I have been enjoying the heck out of Apparat's 2003 album Duplex, which is full of glitchy, complex, and really quite lovely electronic squiggles, bleeps, and clicks. If you enjoy Mouse On Mars, Matmos, the Books, or Apparat's work with Ellen Allien, you should definitely check it out.

That's it for tonight. Enjoy the comic and I will see you tomorrow!