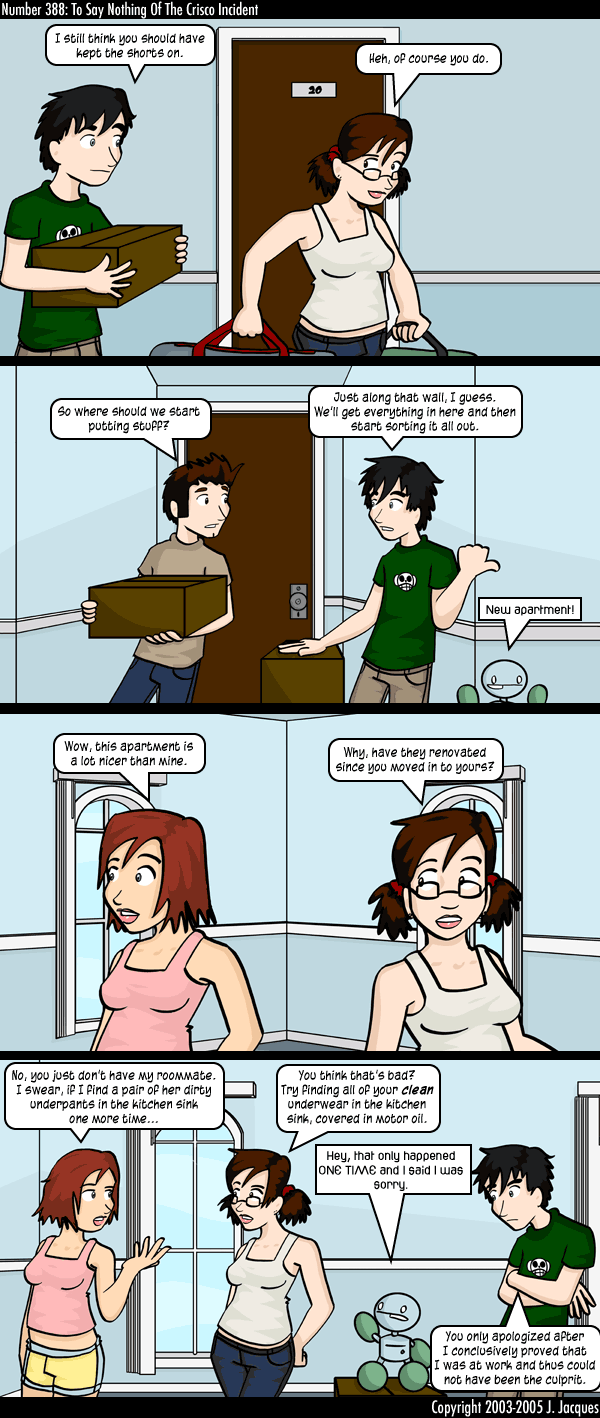 Any incident involving Crisco cannot be a good incident.

We've got a whole bunch of t-shirts (including the first batch of Irony Ts) coming within the next couple of days. People awaiting orders should have them shortly thereafter. Thank you for your patience!

It says something about me that I was more interested in going to see Mark Knopfler play at the park in Northampton in a couple weeks than I was in seeing Modest Mouse play there tonight. Don't get me wrong, I love me some Modest Mouse, but imagining the mix of intolerable frat boys screaming "PLAY FLOAT ON!!!" and intolerable hipsters more interested in looking cool than listening to the music, I decided to give it a pass.

Cristi has declared that AC Newman is basically a modern version of The Kinks, and as such she prefers the original deal. Dating someone unafraid to cast a jaundiced eye upon indie rock is an exciting thing!

More tomorrow.